UCO Bank savings accounts have grown into financial products that help you protect your profits while paying interest on your deposits. It could be used to pay utility or grocery bills, transfer or withdraw funds, fulfil immediate financial needs, or even invest in other kinds of financial goods.
Because there are so many various types of Savings Accounts available on the market, selecting the ideal one for your requirements may be challenging. You want an account that is simple to use for all of your financial activities, such as saving, spending, and bill payments, when it relates to your funds.
UCO Bank Account
The United Commercial Bank Ltd known as UCO Bank offered various range of financial services through Savings account schemes for all Individuals, Women, Minor Children, Students, Senior Citizens, Salaried Employees, and Small Business Merchants along with Entrepreneurs.
Those who have interested to open a UCO Bank Account can open a savings account with Zero Balance along with various schemes.
Saving Account:
UCO Saral Savings Deposit Scheme.
No-Frills Savings Bank Account (Zero Balance).
UCO Smart Kids Savings Bank Scheme.
Motor Accident Claim Tribunal SB Account.
Current Account:
UCO Care Plus.
UCO Basic Current Account.
UCO Care Current Account.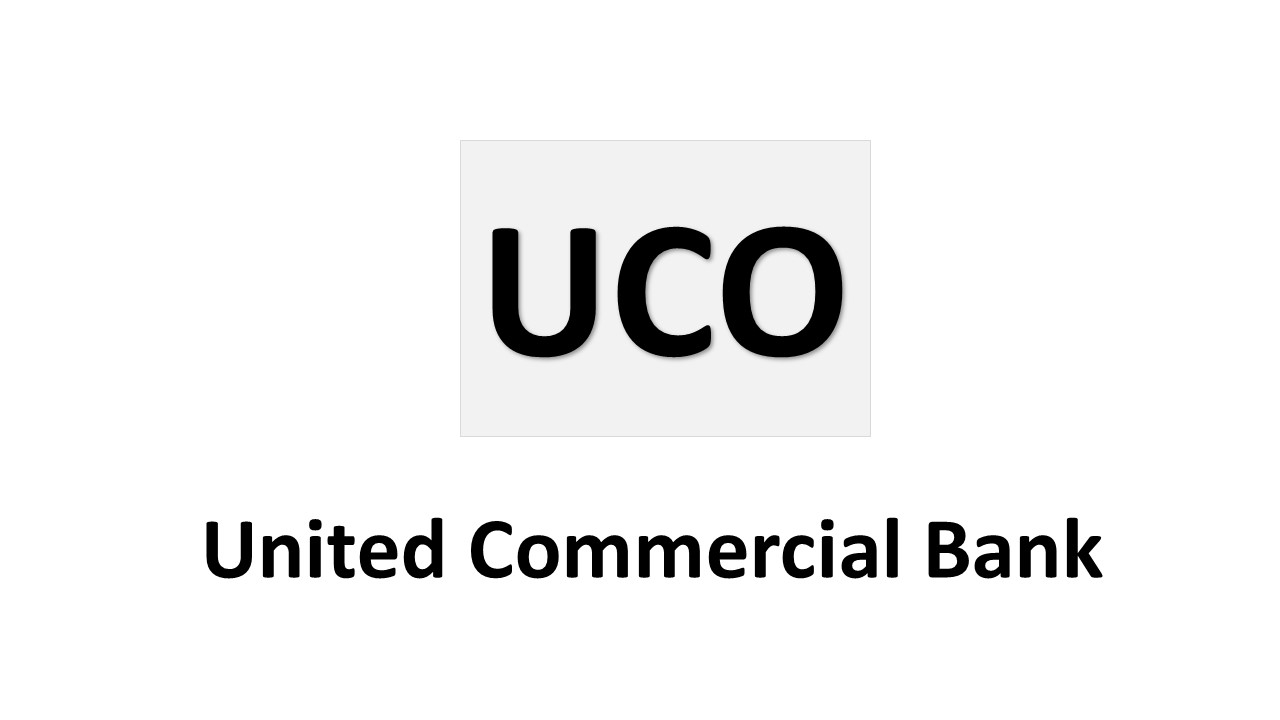 How to Open a UCO Bank Savings Account Online
UCO Bank also upgraded its banking system with the latest digital methods, the eligible individual can open a savings account in UCO Digital Savings Account online with simple steps.
First, go to UCO Bank's official website at https://www.ucobank.com.
Go to the Savings Account section and click the 'Online Account Opening Form' button.
Now proceed with the Get Start option to Open Savings Account Online.
Fill in Personal Details.

Fill in the relevant information, such as your name, mobile number, Email ID, date of birth, etc.
Then authorize the information with SMS & Email OTP for Phone Number & Email ID.

Aadhaar e-KYC.

Enter your Aadhaar Number and Validate with OTP.
The verification using OTP will be sent to the registered mobile number of the Aadhaar.

Verify PAN Card details.

Enter your PAN Number and submit, if you have linked the PAN Number with your Aadhaar it's automatically verified.

Fill in mandatory information related to Account Opening.

Fill out the Online Account opening form with complete information about you such as full name, address, and other essential information.

Schedule Video KYC.

Select a timing slot to complete KYC documentation through UCO Bank Video Call.
Complete the Video KYC by showing the original PAN Card, and Aadhaar Card, and answer relevant questions about the account holder to the phone banking officer.
After a few days of the UCO Bank Digital Account Opening, every customer will get a welcome kit along with a starter guide that includes a Debit Card and other things for the account.
How to Open UCO Bank Zero Balance Account Online.
UCO Bank Zero Balance Savings account is also able to open online as per the above simple process. Those customers can open UCO Bank Zero Balance Account through UCO PAY+ Mobile Application as per the simple steps.
Download and install the UCO PAY+ mobile application from the google play store.
Allow all the permissions on demand and accept terms and conditions
Now enter your mobile number and verify with OTP, then fill in all your details in the fields such as Name, DOB, E-mail ID and etc.
Set up MPIN & TPIN along with Login PIN.
On a new window opened to open an instant account, click on that
Fill in the necessary information, Now verify your 12-digit Aadhar number and linked mobile number, then Verify with mobile OTP.
Enter your PAN Number, and nominee's details then Select your nearest branch.
Verify your nearest bank branch by IFSC Code, then click on finish.
Finally, you have seen account information with customer Id and other relevant information, save those details to complete KYC documentation.
UCO Bank KYC
UCO Bank KYC: Submit a KYC Validation from your home branch by filling in the account information and attaching valid document copies.
UCO Bank Video KYC: Once the account is opened the customer may opt for Video KYC.
Uploading of document: – The customer will upload the same photo of the AADHAAR card and PAN card used for account opening through the UCO PAY+ App.
Uploading of Signature & photo: – The customer shall sign on blank paper and upload a signature and photo, which will be incorporated into the Signature card and
account opening form.
Scheduling of Video KYC: – The customer shall schedule video KYC at his/her convivence in the given time slot.
How to Open UCO Bank PMJDY Account.
The UCO Bank also offered the Pradhan Mantri Jan Dhan Yojana Scheme Account at all branches of the country. To open UCO Bank PMJDY Account just follow the steps.
Visit the nearby UCO Bank Branch and contact the helpdesk officer.
Request open UCO Bank Pradhan Mantri Jan Dhan Account and submit all necessary documents of PMJJY and KYC validation.
The UCO Bank branch verified the documents and open a PMJDY Account instantly.
How to Open a Student Account in UCO Bank.
UCO Bank offers one children's account called the UCO smart kids savings bank scheme. Now, this account can be opened by any child below 18 years of age.
Apart from a UCO Bank Minor account eligible candidates can open UCO Bank Student Account by submitting relevant documents along with KYC.
To open UCO Smart Kids Savings Bank Scheme visit your nearest UCO bank branch and ask about this children's scheme at the bank help desk.
How to Open UCO Bank Senior Citizens Savings Account
Any senior citizen can open a UCO SCSS account by submitting age proof at a nearby UCO Bank Branch. Those who have more than 60 years of age can apply for a senior citizen scheme account to get SCSS benefits easily.
How to Open UCO Bank Current Account.
To Open UCO Bank Current Account online Fill out the AOF Form at https://apps.ucoonline.in/Lead_App/lead_web.jsp.
After successful registration bank officials will contact you to open a current account.
Must complete an Account Opening Form (AOF) for a Current Account and attach the required documents to the AOF.
Your account can be opened successfully once a verification procedure is finished by a bank representative.
For more and complete details, please visit the nearby United Commercial Bank branch or call the 24*7 helpline numbers at 1800 103 0123.