Bank of Baroda (BOB), Known as Baroda Bank offered various range of Banking services to fulfil our financial objectives from super savings, salary, privilege, senior citizens, and minor accounts.
Customers who need to open a savings account can open one at Bank of Baroda, the bank allows you to select according to your needs while also providing you with rewards on all of your transactions simple and effortless by providing a wide range of savings account services.
Bank of Baroda Savings Account
Bank of Baroda Savings Account enables users to save money while also earning interest on funds held in their savings accounts.
The bank calculates daily interest, which is paid to the customer's bank account quarterly. Youth and children get additional benefits with the Bank of Baroda Savings Account.
Customers may use an extensive network of branches and ATMs to access their Bank of Baroda Savings Account at any time and from any location.
Bank of Baroda Offered Savings Account Schemes
Savings Account (Traditional or Regular).
Women's Savings Account.
Bank Savings Account for Pensioners.
Savings Account for Senior Citizens.
Joint Savings Account.
Defense Personnel Savings Account.
Employees of the Central and State Governments can open a savings account.
Online Savings Account.
Account for Savings for Children.
Account for Corporate Salary.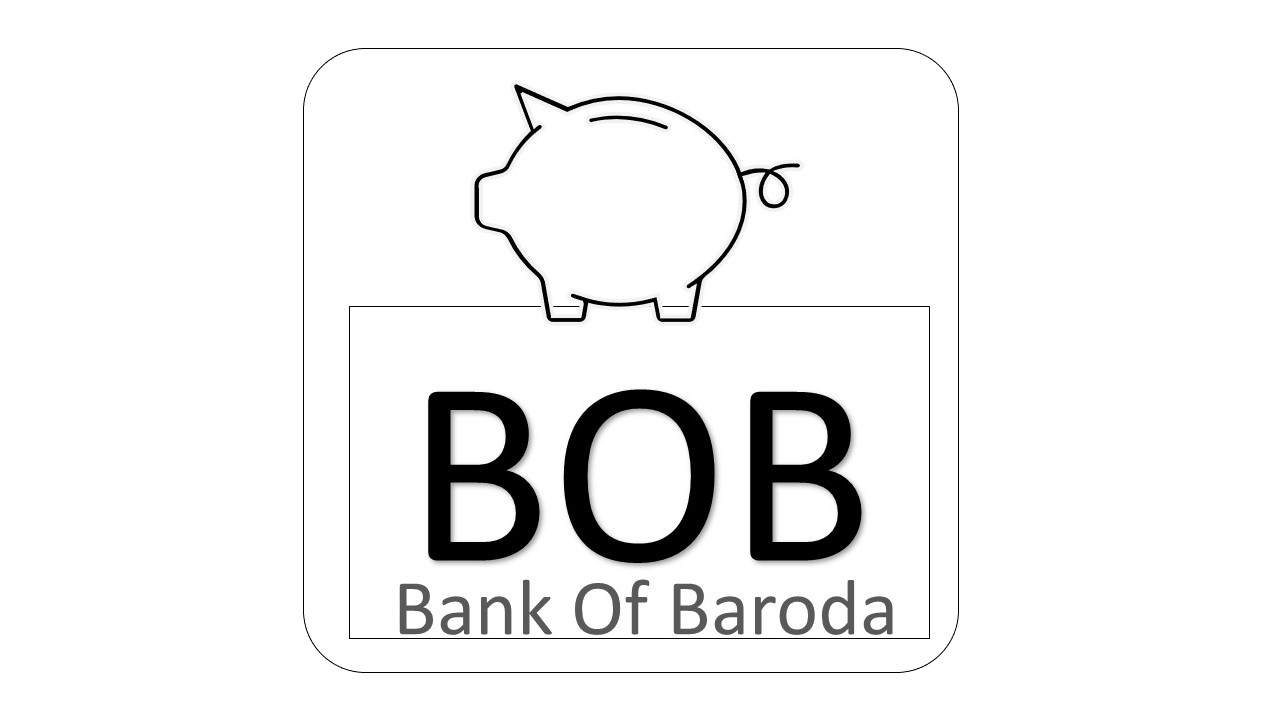 How to Open Bank of Baroda Savings Account Online (Regular)
Visit the Bank of Baroda Official Website at https://www.bankofbaroda.in/ in your web browser.
Carefully watch the BOB Portal Menu options On the home page screen.
Select Accounts from the General Menu, then Choose "Open a Savings Account Digitally" under "Accounts".
A list of Saving Accounts with details is displayed as a list. Select an interested one and proceed.
Continue by clicking "Yes" if you agree to the terms and conditions.
In the following step, enter your email address, mobile number, and the OTP you should have received, and check all of the sections.
Give your PAN and Aadhaar Number, then Choose the nearest branch and provide your personal and nominee information.
Add the other services you want to use and then press next.
The BOB Saving account opening application has now been finished, and you must tap on the complete video KYC for verification.
After completing the video KYC, you may utilise the new BOB savings account.
Bank of Baroda will send a Starter or Wellcome Kit with complete Account information along with a BOB Debit Card, Cheque Book and Online Banking Generation Guide and all information about the account to the account holder's address through registered post or courier within a week.
How to Open BOB Zero Balance Account.
Go to the official website of your Baroda Bank Online Account Opening Page at https://www.bankofbaroda.in/personal-banking/accounts/saving-accounts.
Select the Zero Balance Account options and begin the process by submitting the application form necessary to start a Zero Balance savings account.
Fill out the application after uploading a digital copy of all required documents, such as Aadhar Number and PAN Number and other supported.
Receive your KYC verification online using Video KYC.
If the banking verification is completed, you will get a username and account number from the bank through BOB Welcome Kit.
Generate Mobile Banking or Online Banking Account Username and Password and begin online transactions.
Sign in to online banking or mobile banking after receiving your welcome kit.
How to Open Bank of Baroda Jan Dhan Account.
Bank of Baroda also introduced Pradhan Mantri Jan Dhan Yojana Scheme Accounts, the following are detailed procedures for opening a BOB Jan Dhan Yojana Account.
The PMJDY accounts are being opened with Zero balances and it is a national mission for financial inclusion to ensure access to financial services, namely, banking/ savings and deposit accounts, remittance, credit, insurance, and pension in an affordable manner.
BOB PMJDY Account Online
Visit the BOB Official Website at https://www.bankofbaroda.in.
Go to Main Menu and Select and Proceed with BOB PMJDY Account Open Online Link from located General>Open Savings Account>Pradhan Mantri Jan-Dhan Yojana Account.

Direct link https://www.bankofbaroda.in/apply-online?id=2dddb6f1-4927-4616-959c-9a9ddba0a960.

Fulfil the BOB PMJDY Account Opening Online Form with complete information of the applicant along with other details as per required.

Name, Mobile Number, PAN Card, Aadhaar Card, State, City, Branch, OTP verification and etc.,

Verify the KYC and other formalities to activate the BOB PMJDY Account.
After Successful registration, you will get your account details along with complete information about your registration.
How to Open BOB PMJDY Account
Go to the Bank of Baroda branch and request a PMJDY Account Opening Application form for a Jan Dhan Account From a bank representative.
Complete the application form with information such as your name, address, banking services required, and other relevant information.
Attach the necessary documents to the application form and give it to the bank representative.
After your application has been processed, the bank representative will inform you of the time period for account creation.
You will receive an SMS confirming successful account opening when the account is opened.
How to Open Bank of Baroda Women's Account Online
Users may open a Bank of Baroda Mahila Shakti Saving Account online by visiting the official website and following the easy procedures outlined below.
Go to the BOB official website at https://www.bankofbaroda.in.
On the Main menu options Select General, then Open Savings Account Digitally, Next choose "Women" from the available options.
Tap on the 'Baroda Advantage Savings Account' option.

Direct link https://www.bankofbaroda.in/personal-banking/accounts/saving-accounts/baroda-advantage-saving-account

Then you will see all of the information about this Baroda Bank Zero Balance Account, that's Specially Designed for Women.
After carefully reading this information, press the 'Open Now' option.
After that, complete the verification by providing your email address and contact number, checking all the boxes, and uploading it.
Choose your nearest BOB Bank and proceed according to the address supplied in your Aadhaar Card.
You will receive a link at the time you specify, which you must follow to complete your video KYC.
After completing the Video KYC, your BOB online account will be activated.
The Customer of the bank will get the Complete details of the BOB Women Account through an SMS and E-Mail, and the Welcome Kit will receive within a week.
How to Open a Kids Savings Account in Bank of Baroda
Bank of Baroda Offered Banking services to Minors through Kid's Savings Accounts, the steps for applying for a Bank of Baroda Minor Account are as follows.
You may open a Baroda Champ account by visiting your local Bank of Baroda Branch Channel.
Request the bank advisor for the Baroda Champ Account opening form.
Fill out the form with the necessary information and attach all of the above-mentioned KYC documents.
Provide the documentation and application form, together with the initial deposit funds, to the bank support agent.
The bank representative will begin the account opening procedure, and you will be contacted once it has been finished.
Following a successful account opening, you will get a beginning package by post that contains a BOB Debit Card, passbook, chequebook, and other items.
You may use the BOB debit card, BOB Net Banking, and BOB Mobile Banking straight soon after obtaining the starter pack.
How to Open Bank of Baroda Senior Citizens Savings Account – BOB SCSS Account
Senior Citizens Savings Account in Bank of Baroda Known as BOB SCSS Account can be opened at a bank or a post office. The process to open an SCSS account is mentioned below:
Collect an SCSS Application form at your nearby BOB Bank Branch or post office.
Attach the necessary documents to prove your identity, residence, and age.
The Senior Citizen Saving Scheme online application, on the other hand, is not available at a post office. However, if your bank offers this service, you can create an SCSS account online.
Submit the application form and KYC documentation.
A cheque for the amount deposited must be presented.
Nominees can be added to the account.
Furthermore, creating an SCSS account at any authorized bank comes with a number of advantages.
The applicant's savings account will be credited with the whole interest (held with the branch).
Depositors will get account statement updates through posts or emails.
Customer service is available 24 hours a day, seven days a week through mobile banking.
How to Open a Bank of Baroda Salary Account
A premium Super Salary Account for those who want to save properly.
Enjoy a wide range of benefits with the most sought-after account for persons earning up to Rs. 1 lakh per month in net monthly pay.
Open a Baroda Super Salary Account to have access to super savings on a daily basis.
You will receive specific benefits if your employer has a salary account tie-up with the Bank of Baroda.

Zero balance account opening.
Overdraft limits up to Rs 1 Lakh.
Open the official website of Baroda bank at https://www.bankofbaroda.in.
Assess the Zero Balance account choices and start the procedure by filling out the application form for a zero-balance savings account.
Following uploading a digital copy of all necessary documentation, such as Aadhar and PAN Card, fill out the application.
Use video KYC to get your KYC verification online.
If the banking verification is successful, the bank will provide you with a login and account number.
After getting your username and account number, sign in to online banking or mobile banking to create a password and begin online transactions.
The BOB saving account can be converted into different salary variants according to the net salary credit of the customer. Also, permission/request from the customer as per extant guidelines is to be obtained.
How to Open BOB Savings Account by Visiting Bank Branch (Offline).
Bank of Baroda provides savings account opening services by submitting an account opening form through the branch channel. You should take the following steps:
Visit your local Baroda bank branch nearby you.
Enquire the bank helpdesk officer about the savings account.
Request an account opening application form.
Fill out the form carefully and complete it with the necessary papers, including address documentation, identity proof, income proof, and passport-size recent photos of yourself.
The bank will notify you by SMS or email whether the bank verification is successful.
How to Open Bank of Baroda Current Account Online.
Users can get the current account opening form known as Non-Indivisual Account Opening Form (F.NO-401A). Fulfil the form with complete information of your form and submit it.
To start a BOB Current account application registration, follow the procedures outlined below:
First, go to the Bank of Baroda's official website at https://www.bankofbaroda.in/
Then continue to the "Download Forms" section at the bottom.
Choose "Current Account Opening F.NO.401A" from the drop-down option to obtain the PDF of the account registration form.
Your Bank of Baroda account opening form should be printed.
Complete the form with all of the relevant data and submit it, together with all of the required KYC-acceptable documentation, to the nearest bank branch.
Once successfully verified your documents the BOB offered Current Account.
Required Documents to Open a Bank of Baroda Savings Account.
Passport.
Driving license with photograph.
Permanent Account Number (PAN Number).
Voter identity card,
Job card issued by NREGA (National Rural Employment Guarantee Act, 2005).
Photographs in passport size.
IT certification.
Any Valid Photo Identification authorised by State or Central Government.
Things we will get after account opening
Bank of Baroda will issue a Starter Kit or Welcome Kit to all New Account holders when they open BOB Account.
The Starter Kit Contains Complete Information about their Accounts such as Account Number, Debit Card, Chequebook, user guide and etc.
Customers who have opened BOB Account Online will get their Welcome Kit through Registered Post or Courier.
Those customers who opened BOB Savings Account at the Branch will get their Starter Kit Instantly at the Branch.
Important Points we need to Mind
You should also consider what kinds of access choices you'll want for your account.
If it is discovered that the information you supplied is wrong or fake, your account will be cancelled immediately.
Balance conditions must be met.
For complete and Official information please call to Bank of Baroda Customer Care Helpline Number (24X7) Toll-Free Number 1800 258 44 55 or 1800 102 44 55 OR visit the nearby BOB Branch channel.