Bank of Maharashtra, the country's most reputable and popular bank, began operations in Pune. Residents, children, workers, organizations, the elderly, and a wide range of other consumers can open a savings account with the Bank of Maharashtra (BOM) A chequebook, online banking, a Demat account, retail loans, personal accident insurance cover, free ATM cum Debit card, credit card, and so on are available.
Bank of Maharashtra Savings Accounts
Open a savings account with the Bank of Maharashtra to secure the entire safety and protection of your financial savings while also increasing the rewards. Aside from generating great returns on your savings, you may also select the sort of savings account that best meets your needs.
Type of Saving Accounts offered by Bank of Maharashtra
Mahabank Savings Bank Scheme.
Yuva Yojana by Mahabank.
Lok Bachat Yojana by Mahabank.
Royal Savings Account at Mahabank.
Purple Savings Account at Mahabank.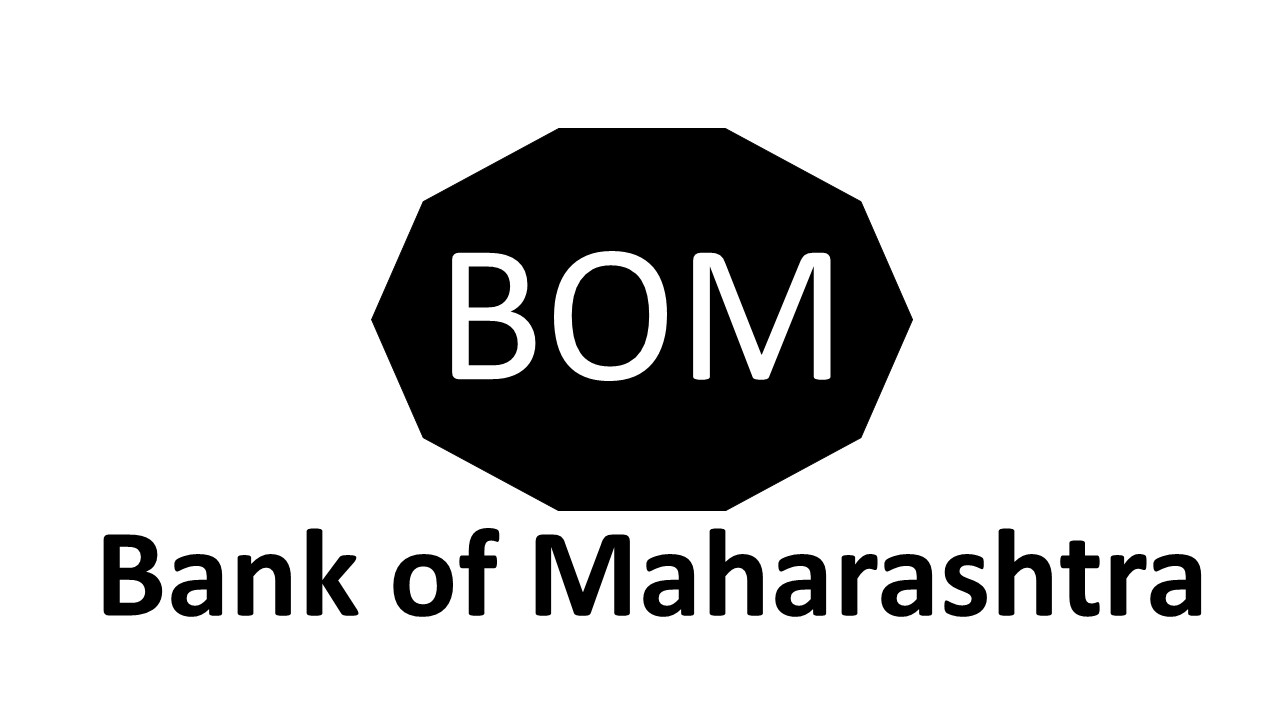 How to Open a Bank of Maharashtra Savings Account Online
You must go to the Bank of Maharashtra Official Portal in order to open your Digital Bank Account at https://bankofmaharashtra.in/savings-account.
Proceed with the Open Savings Bank Account option from the homepage. You will be redirected to the Bank Of Mahendra Digital Bank Account Opening Page ( Direct Link Here).
Advised to Use the latest version of Smartphone to Start BOM Digital Account opening, your Smartphone is helpful for taking Selfie to upload photographs. Read the instructions carefully and complete the Savings Account Opening Form (AOF) as per the following steps.
Branch of your choice.

Select the Nearby BOM Bank Branch By selecting your State, City, and Branch Address and the Account type.

Customer Information.

Enter the Customer Information such as Name, Mobile Number, and E-Mail Address and accept the terms & conditions.
Verify the details with OTP.

Document Information.

Upload a Photo of the PAN Card and Enter your PAN Number & Aadhaar Number then verify.

Address Information.

Enter your Principal Address (Permanent Address) along with your Communication Address.
Upload the Address Proof Document (Aadhaar Card Copy) by Selecting the attachment link.
Select Principal Address as Communication Address or Enter the address if you have a different one.

Personal Details.

Enter the personal information of the customer, such as Gander, Marital Status, Religion, Education, Occupation, Annual Income, Spouse, and Children information, along with Date of Birth.
Accept the Terms & Conditions and upload your Signature Picher.

Nominee Details.

Enter the Nominee's Name and Relationship details along with the address with you by selecting YES.
Next, take a Selfie by giving permission to your Webcam or Phone Camera.
Take a pitcher with good quality and conform to upload.

Verify with OTP.

After Uploading your Selfi an Aadhaar Authontification OTP will be sent to your Mobile Number.
Verify with the OTP to submit your Bank Of Maharashtra Savings Account Opening.
Now you have seen your Account Number, Customer ID and etc on the Screen, Download the Customer Profile Form Pdf file to Submit KYC Documents.
Must submit the KYC documentation at the selected BOM Bank Branch of the account. After Successfully verifying your KYC Documentation your BOM Account will be activated to start transactions.
How to Open Bank of Maharashtra Zero Balance Account Online.
Browse the BOM official website at https://bankofmaharashtra.in/savings-account of your Bank of Maharashtra using your smartphone or computer.
Browse the Zero Balance Account selections and start the procedure by filling out the application form for a Zero Balance Account.
Complete the BOM Digital Account Application as per the above steps by uploading the necessary documents, photograph, signature and etc.
Download the Customer Profile Form containing your Account Number, Customer ID and complete information.
Submit the BOM Customer Profile Form Printout along with a set of Valid KYC Documents at your home branch.
Your account will be activated fully once your KYC Verification is completed
How to Open Bank of Maharashtra Pradhan Mantri Jan Dhan Account.
To Open a PMJDY Account in BOM Bank go to the official website and download PMJDY Account Opening Form.
Then you need to properly fill out all of the form's fields with complete information.
You must also attach all documentation along with BOM PMJDY Account Opening Application Form.
Following that, you must submit the BOM PMJDY Account Opening Form by Attaching supporting documentation to your local bank branch.
Your account will be opened when your KYC Documents have been verified.
How to Open BOM Women's Account Online
The Bank of Maharashtra also offered various specially designed savings account schemes for working women and other females. Those who have above 18 years old are eligible to open a Bank Of Maharashtra Women's Savings Account.
To get Complete details about BOM Women's Account Schemes, please visit the BOM Bank Branch nearby you.
How to Open BOM Student Account
The following are detailed procedures for opening a Minors account with the Bank of Maharashtra. Those School going Minors/Kids who have above 10 years and who are interested to open BOM Student Savings Accounts can open the Bank of Maharashtra Minors Account.
Consult a Bank of Maharashtra branch and request an account opening form for children from a bank representative.
When getting the form, fill it out correctly and attach all of the documentation listed below.
When attaching the documentation, submit the form along with the first deposit payment.
Later, the bank agent will process your request and inform you of the user's account situation.
After successfully creating the account, you will be notified through SMS and the Bank of Maharashtra Mainor Account Opening starter or welcome kit.
How to Open a Bank of Maharashtra Senior Citizens Savings Account
The Bank of Maharashtra Senior Citizen Scheme accepts applications both online and physically. The BOM Senior Citizens Savings Scheme (SCSS) is offered a number of benefits, including a higher interest rate than a regular savings account, tax benefits, and the option for quarterly interest payouts.
To be eligible to open a BOM SCSS account, the individual must be 60 years of age or older, or 55 years of age or older if they have retired on superannuation or under Voluntary Retirement Scheme (VRS). The account can be opened by an individual or jointly with a spouse.
Follow the link to get complete information about BOM SCSS Account at https://bankofmaharashtra.in/senior-citizen-saving-scheme.
How to Open a Bank of Maharashtra Salary Account
Those Government Organisations or Private company employees/employer can open their salary account in the Bank of Maharashtra easily. Just open a BOM savings account and report to the bank manager it's your salary account by submitting a salary slip and other supported documents.
Once your salary is credited to the account the savings account will be treated as a salary account, if you already have a BOM Savings Account you can convert it by reporting to the branch manager of the bank.
How to Open a Bank of Maharashtra Savings Account by Visiting Bank Branch (Offline).
Customers who want to open a savings account can do so by visiting any Bank of Maharashtra branch in their area.
A bank executive will help people understand the application procedure and what documentation is necessary for it.
Users must obtain the application form from the bank, complete it, and submit it along with the relevant documentation.
The bank executive will then offer customers a reference number that they may use to follow the status of their application.
How to Open Bank of Maharashtra Current Account Online.
If you would like to open a current account with the Bank of Maharashtra, you must first complete the following steps:
You must go to the bank branch where you wish to open your account.
To get the Account Opening Application and fill out all of the relevant customer information and other data.
Following completing the account opening form, you must attach KYC documentation according to the type of account you wish to open, such as a savings account or a current account.
The AOF and other relevant documentation will be verified by the banker. If he/she is pleased with these requirements, he/she will go forward.
Following that, you will be provided with an account number and must deposit the minimum needed balance in your account.
Thereafter, your account will be successfully opened, and the banker will provide you with a chequebook, a passbook, and other documents, after which you will be able to complete transactions from your account.
Required Documents to Open a Bank of Maharashtra Savings Account.
Two passport-sized photos were taken recently.
Proof of age might be a birth certificate, a mark sheet from a secondary-level board certification, or any valid ID that includes the date of birth.
Valid address evidence includes a passport, ration card, Aadhaar card, PAN card, telephone bill, and power bill, among other things.
The Indian government provides acceptable ID proof in the form of a passport, PAN card, Aadhaar card, voter's ID card, valid driving licence, and so on.
Income documentation (bank account statements, pay slips, etc.)
Form 16 is an income tax declaration.
A valid address proof, identification proof, PAN Card, Form 60, and a statement from the 'Karta' are required for Hindu Undivided Family accounts.
For more and complete information please visit the nearby Bank of Maharashtra Branch, or call the bank's 24*7 helpline Toll-Free Number: 1800 233 4526 or 1800 102 2636. Land Line : 020-26104400 / 020-48527200 (Mahaseva).