Indusind Bank provides a choice of savings accounts for all kinds of individuals and business customers. The Indusind Bank offered customized options for all of your different financial needs, whether you want to enjoy a variety of exclusive services like cashback and ticket discounts or maximize your returns.
According to the digitalized banking systems, the Indusind bank upgraded its account opening system to online. Any Individual who is interested to open an Indisind account (domestic) can open an online savings account by using he/her Aadhaar & PAN Number.
Type of Saving Accounts offered by IndusInd Bank Ltd
Indus Delite Savings Account.
Indus Select Savings Account.
Indus Partner Savings Account.
Indus Exclusive Savings Account.
Indus Maxima Savings Account.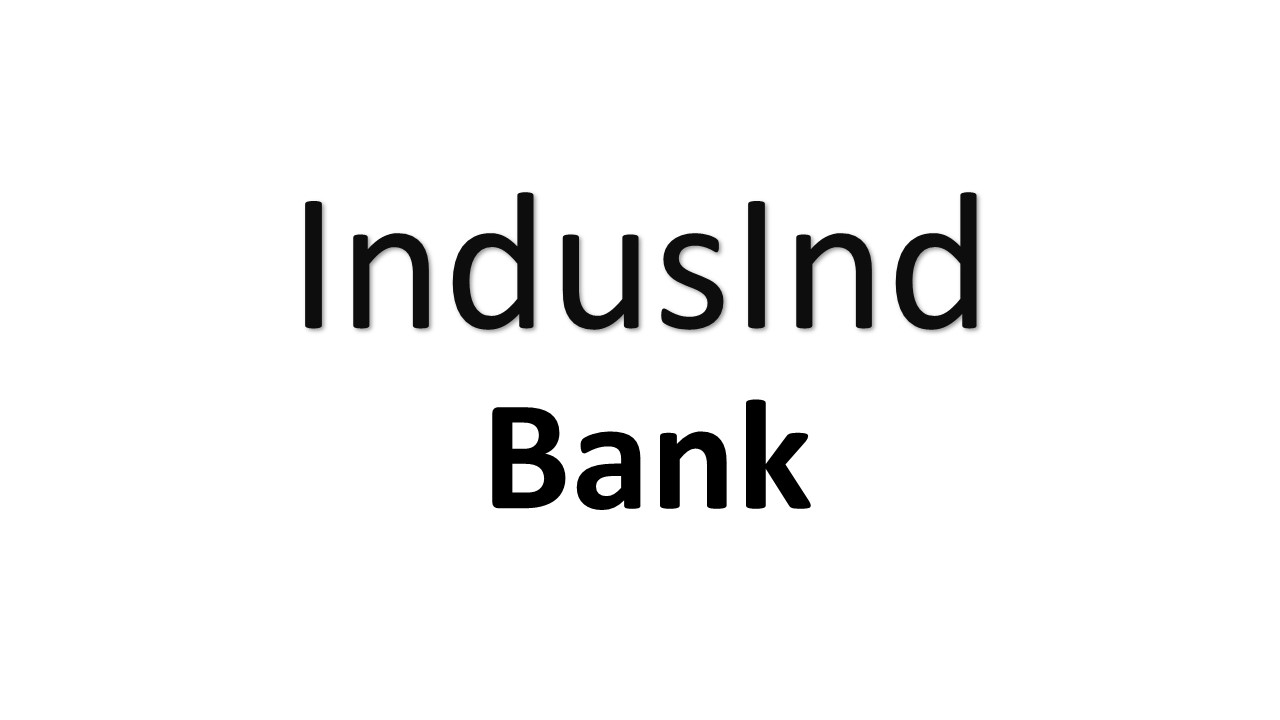 How to Open an IndusInd Bank Savings Account Online
Every eligible citizen of the country can open an Indusind bank account by using their Aadhaar & PAN Number in simple steps.
Log on to the Official website of IndusInd Bank and visit the Online Savings Account Opening Page at https://myaccount.indusind.com/SavingsAccount/index.aspx?type=SavingsAccount&utype=NTB.
Tap on "Open your account now" enter your Mobile Number, and Select your Mobile Number as your account number by Choice.
Verify your mobile number by entering OTP, then enter your Aadhaar & PAN Number and verify with Aadhaar OTP.
Now enter your basic details like name, mobile number, email id, mother & father name, communication address, monthly income and etc.
Your Aadhaar Address and Communication Address are the same Click on "save and continue" otherwise choose differently.
Select your nearby branch of the bank and choose DBT Benefits.
Enter the Nominee's details and Enter the Date of Birth and relationship with the nominee.
Choose your Account type such as Zero Balance Account another savings account scheme.
Next, Create UPI ID & MPIN for mobile banking login credentials.
If you have to select Delite or another saving scheme account add the funds through UPI or Debit Card.
Complete the Video KYC process to verify your identity.
That's it the Indusind bank will send a welcome kit to your residence address shortly.
How to Open IndusInd Bank Zero Balance Account
To open a Zero Balance Account in Indusind Bank online every customer can follow the above process. Otherwise, follow the listed steps to open Indusind Bank Account by visiting a nearby branch.
Download the Indusind Bank Account Opening Form Pdf – Download.
Fulfil the form with complete information about the applicant.
Submit the application by attaching KYC Documents at the helpdesk counter.
The Branch manager will verify the application and issue an account with a welcome kit.
How to Open IndusInd Bank PMJDY Account.
To open an IndusInd Bank Pradhan Mantri Jan Dhan Account. Go to the IndusInd Bank Ltd location that is nearest to you. Ask the bank officer for the IndusInd Bank Ltd Pradhan Mantri Jan Dhan Account form and fill in the complete details of the applicant.
Attach the Required documents and submit the form at the helpdesk of the bank branch and tell them to open an IndusInd Bank Ltd Pradhan Mantri Jan Dhan account
How to Open IndusInd Bank Women's Account Online.
The IndusInd Bank also designed and offered a special women's savings named Indus Diva Women's Savings Account. Customers interested in opening Indus Diva a women's savings account, can enjoy a wide array of features such as benefits on lifestyle spending, special banking privileges, and more.
Every eligible female candidate can open the Indusind Bank Diva Account online & offline.
How to Open a Student Account in IndusInd Bank
The IndusInd Bank offers an Indus Young Saver Account for every minor who is an "Under Guardian", where the parent shall be operating the account and a minor himself/herself if the minor's age is 10 years or more.
The student who has below 18 years can open an Indusind Young Saver Account at a nearby bank branch by submitting KYC Documents and education documents.
If the minor's age is 10 years or more, the bank account for the minor can be opened by the minor or it can be opened as an "Under Guardian" account, in which case the parent will be the account's operator.
How to Open IndusInd Bank Senior Citizens Savings Account
Those individuals who have 60 years and above can open an Indusind Bank SCSS Account same as the above process of Savings account opening, the bank manager will approve your senior citizen account when you have reached eligibility by submitting relevant documents of the scheme.
By submitting an IndusInd SCSS Account opening form with Age proof everyone can open easily.
How to Open an IndusInd Bank Salary Account
Opening a Salary Account is very easy by following simple steps, the employee/employer can follow to open an IndusInd Salary Account instantly.
The Customer of Indusind bank who already has an account can inform the branch manager it's their Salary account.
The branch manager verified the account and converted it into a salary account instantly.
If you have no account in Indusind bank, open a savings scheme account and submit your salary slip and inform the bank it is your salary account.
The branch manager will verify those documents along with salary statements and then approve your salary account.
How to Open IndusInd Bank Current Account
Visit the nearby Indusind Bank Branch and contact the helpdesk officer.
Request for Current Account Opening, and submit relevant documents about your business or Firm.
Fil the Current Account Opening form and submit it with supported documents.
The Bank officer will approve your current account after complete verification of the firm and submitted documents.
For more and complete information please visit the nearby Indusind Bank Branch or call the bank's 24*7 customer care helpline number to discuss this with an IndusInd representative at 1860 267 7777.