The State Bank of India is one of the most popular banks in India, helps customers to update KYC or Re-KYC online from their homes without going to the branch by allowing users to update their KYC information using online methods, along with that SBI KYC Updation available at any SBI Branch Channel and SBI Seva Kendra.
If any customer has not updated their KYC verification or document submission properly, SBI may freeze or block your account for non-compliance with KYC (Know Your Customer) norms as per RBI guidelines, to prevent stopping or freezing transactions properly update SBI KYC or Re-KYC Online or Offline.
SBI KYC Update
Knowing your customer, or KYC is a mandated legal standard for all banks like SBI. They are required by law to confirm the identity of their customers. State Bank of India will not open an account for you without a valid ID. Even though we provided all necessary documentation at the time of account opening, the RBI's rules and regulations keep requesting that we provide documentation repeatedly.
SBI ReKYC
Those SBI customers who already have an account and already submitted KYC Documents, and those customers who have not updated their KYC properly need to update Re-KYC by updating proper documents online or offline. State Bank of India update to request those customers to submit Re-KYC updation to re-verify their details again.
Due to various regions, the State Bank Of India requests to update KYC Documents again as SBI Re-KYC Update Online or Offline as RBI Guidelines.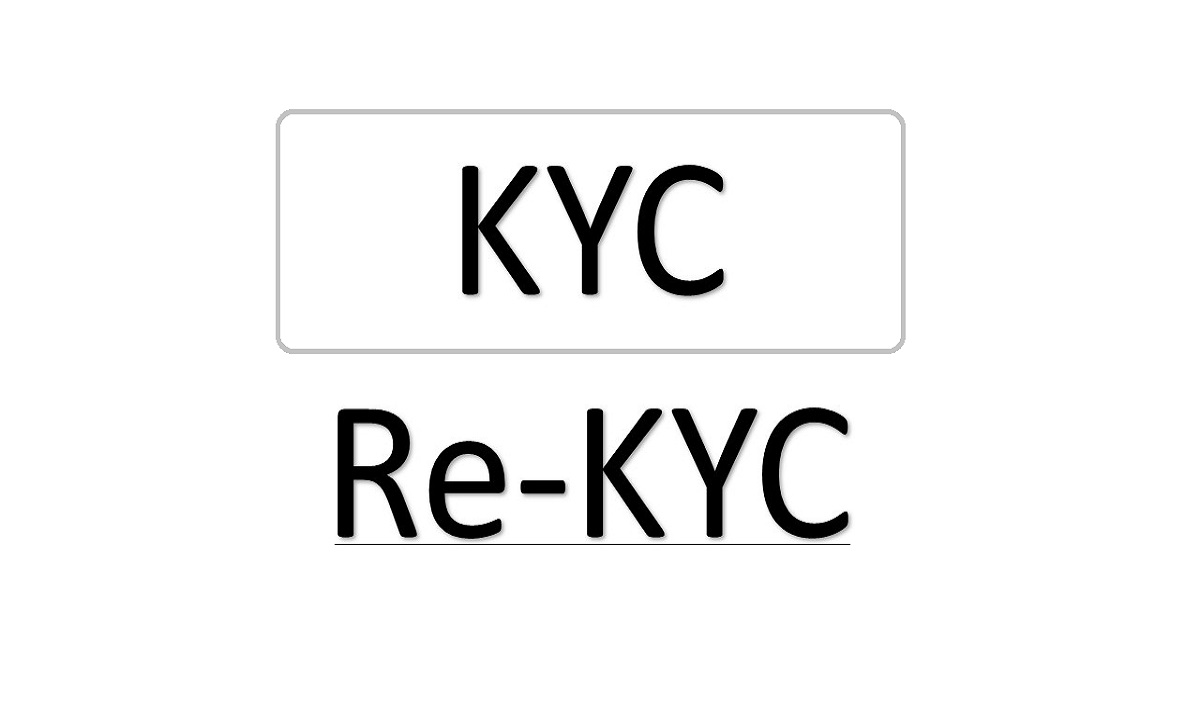 SBI KYC Form Pdf
Download the State Bank Of India KYC Updation Application Form Pdf to change or resubmit KYC details Directly – Here.
How to Update SBI eKYC
Login into the State Bank of India Online portal at https://onlinesbi.com by using the Username & Password of the SBI Net Banking Account.
Go to "My Account & Profile" and click on it, then Select "Profile".
Click on "PAN Registration", After entering your profile password, press the "Submit" button.
A new interphase opens "click here to register", enter your PAN Number and press the Submit button.
Confirm your CIF Number and the Name of the Account holder.
Verify the transaction by OTP and Confirm it.
Similarly, go to the Profile Section and update your Aadhaar Number.
Carefully enter your Aadhaar Card Number and Submit by verifying with OTP.
How to Update SBI KYC/Re-KYC Online by E-Mail
State Bank Of India accepts KYC Document submissions through E-Mailing. Those SBI Account holders who have registered their E-Mail ID with their account can submit KYC/Re-KYC by writing to the operative branch.
Write an E-Mail to the SBI Branch with complete information on KYC with the request.

Your SBI Branch Email ID is available on the front page of the Passbook, similarly sa.xxxxx@sbi.co.in.
Maintain Account Number, IFSC Code, and Registered Mobile Number along with Submitted KYC Document details like PAN Card, Aadhaar Copy or etc.

Attach Supported Documents and Send them to the bank.
How to Update SBI KYC or Re-KYC through YONO App
Log in to the SBI YONO Activated Account through the App by Username & Password or Biometrics.
Go to the Profile Section, and verify with MPIN.
Proceed with PAN Details update and Re-Update your PAN Card Details.
Verify with OTP and Save the PAN Number.
Again go to the Profile Section, and Select Aadhaar Update.
Re-Enter your Aadhaar Card Number with Proceed with Update.
Verify with OTP and Save the Aadhaar Number.
That's it your SBI KYC or Re-KYC is updated successfully.
How to Update SBI Video KYC as eKYC
Those State Bank Of India Account holders who have online account facilities can submit their KYC details through Video KYC known as SBI eKYC. The following steps help you to submit SBI eKYC.
Open your Insta Plus Savings Account or YONO SBI App.
Login by using your account credentials along with biometrics or MPIN.
Go to the Profile Section and search for the KYC Verification option.
Select the KYC Update through Video Call and Select the Schedule Slot.
The Phone Banking Officer will Call you through video call as per the scheduled slot.
Get ready with valid documents to complete SBI eKYC through Video Call.
How to Submit SBI KYC Updation Form
Visit the home branch of your SBI Account.
Contact the helpdesk officer and request the SBI KYC Updating form.
Fulfil the SBI KYC Form with complete details of the Account Number, PAN Number, Aadhaar Number and all other information carefully.
Attach the Scanned or Xerox copies of the Documents and submit them to the Bank officer.