Delhi Property Tax Payment for Municipal Corporation of Delhi Online Tax Payment at https://mcdpropertytax.in…
Delhi is well known for its diverse community features for all the citizens in terms of their amenities like water, electricity, and property management as well. In Delhi, the Municipal Corporation of Delhi (MCD) is responsible for the collection of property taxes.
mcdpropertytax.in
They are also responsible for the collection of different municipal corporation taxes in Delhi but one of the major taxes that is processed is the property tax. And if you live in Delhi and are wondering how to pay your property tax this year?
Then follow our below article where we discuss how you can make your MCD property tax payment online easily at mcdpropertytax.in.
MCD Property Tax
Go over the instructions below that will help you understand the Delhi property tax payment process in one go. Before you continue to the below guide, you will have to make sure to have your property ID number which you can generate either from the MCD official website or else if you have received any payment receipt from Delhi Municipal corporation, then you can find the ID on that as well.
MCD Property Tax Online
First, open the Municipal Corporation of Delhi official website from here http://www.mcdpropertytax.in/.
And then click on "East Delhi Municipal Corporation" under the ONLINE PROPERTY TAX section and this will redirect you to a new page.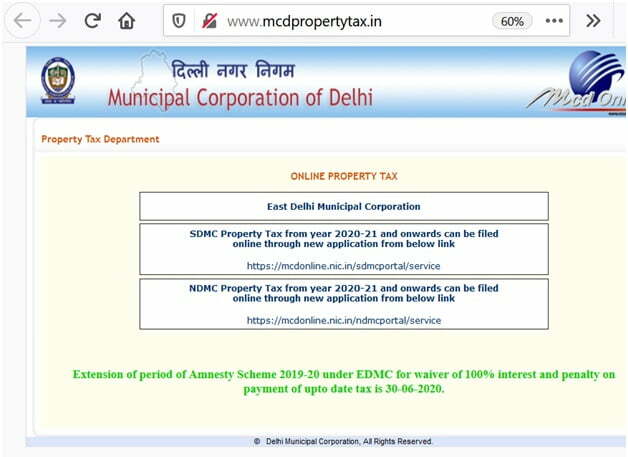 On this new page, you will have to check the terms and conditions box and then click on "Click Here to File Property Tax 2023" button.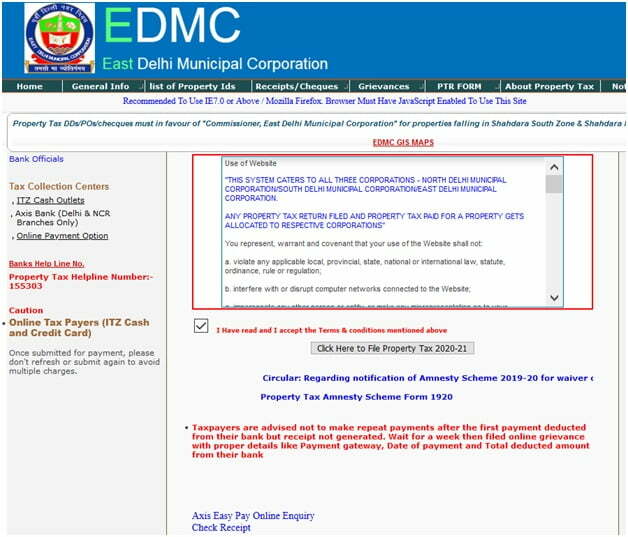 On the next page, you will have to enter your Property ID in the given box and then click on the submit button.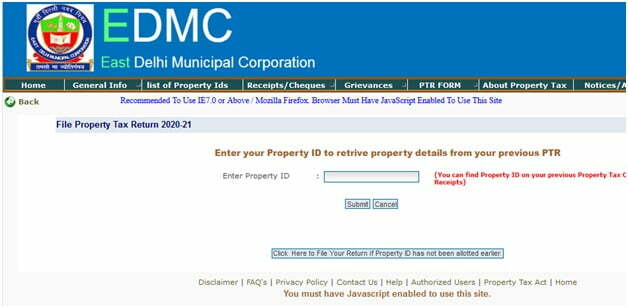 Then on the next page, you will see your challan generated date along with your property details which you can review and confirm if this is the correct property and all details are accurate.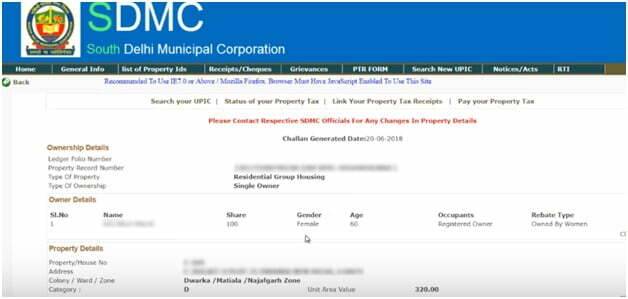 Scroll down to the same page and you will find the land tax and the property tax information which you have to review this will be the amount that you have to pay under your

MCD property tax

.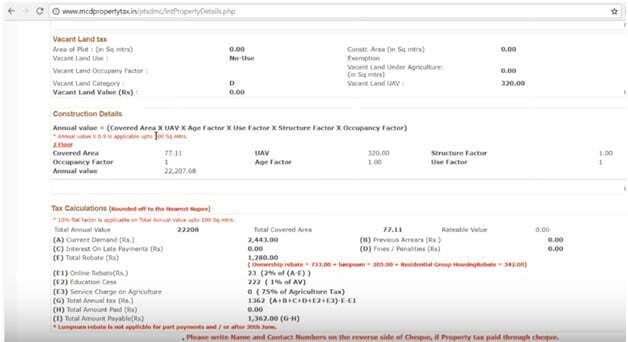 On the same page scroll a little and you will find the payment options to make your property tax payment easily, you have two options here either to go with and click on Generate Challan where you can download the Property tax challan and pay via a bank or the Municipal Office.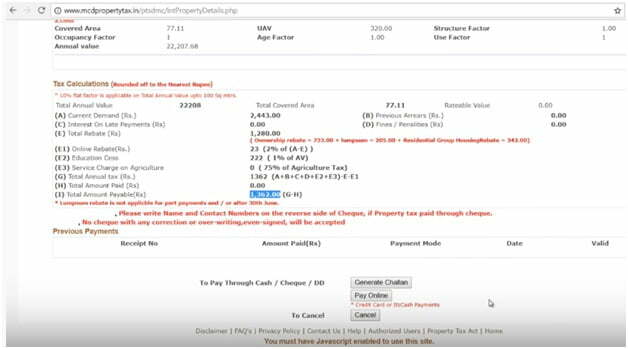 Or else click on the Pay Online button which will take you to the Online Payment page where you can use any of the listed payment gateways to make your payment for

MCD property tax

in no time.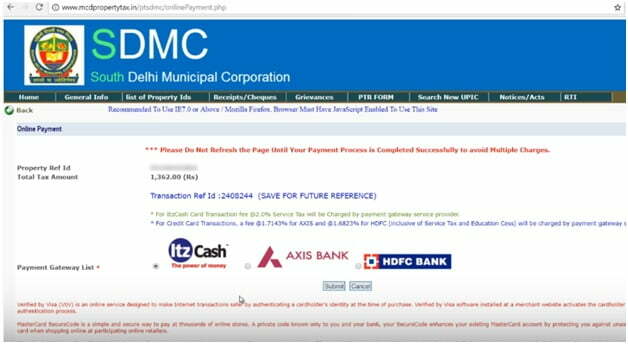 Once you have made a successful transaction then the payment gateway will redirect you to the Transaction successful page where you can find all the information regarding the paid property tax and other details.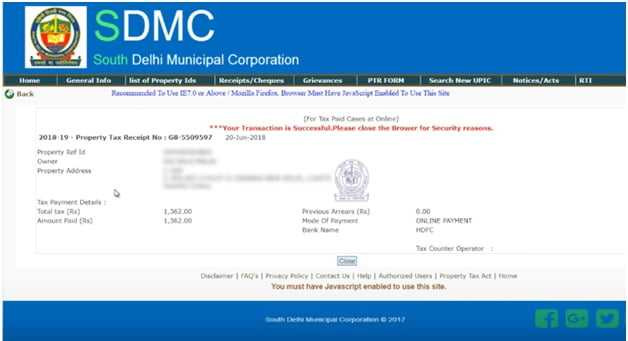 Now you can save this page, take a screenshot or save the Delhi Property tax payment receipt number which you can use later on in order to show as proof of payment for future reference.