DJB Bill Payment to Delhi Jal Board Water Bill Payment for DJB Water Tax Payment Online at https://djb.gov.in…
If you reside in Delhi then you should be getting the most important amenity such as drinking water that the government has ensured should reach all their citizens. In the same sense, we use the water, the government-based tax is also applicable to it and we receive a monthly bill that has to be paid for it as well.
DJB Bill
In Delhi, the Delhi Jal Board (DJB) is responsible for maintaining the correct flow of water, and at the same time, they are responsible for billing citizens on the water bill every month. In today's article, we will guide you on how to make the DJB bill payment online.
DJB Bill Payment
As you know it is mandatory to pay your water bill for Delhi, then you should take a look at the instructions below which will help you understand the payment process for the Delhi Water Tax.
Delhi Jal Board Online Payment
Open the Delhi Jal Board official website from here https://djb.gov.in and this will open their website homepage.
From the homepage, click on the Pay Online option from the left sidebar and this will directly redirect to you a new page.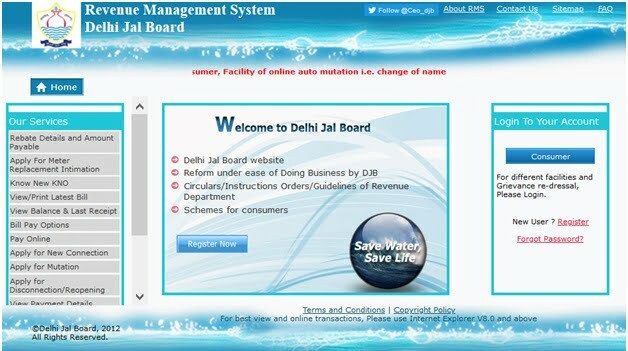 On the next page which is the Payment Gateway, you will have to select one among the available three payment options which are listed below.

HDFC BANK.
National Payment Services Platform DeitY, Government of India Initiative.
Paytm.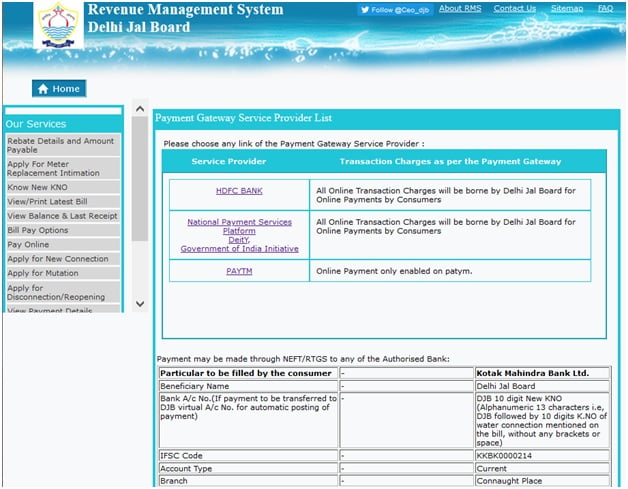 Click on National Payment Services option since we are following the government payment method, but you can also go ahead with HDFC BANK or Paytm since both the methods are the same as below.
On the next page, you will have to enter your K Number in the given box and then click on the submit button (Note: K number will be mentioned on your water bill or can be found in your DJB account receipts as well).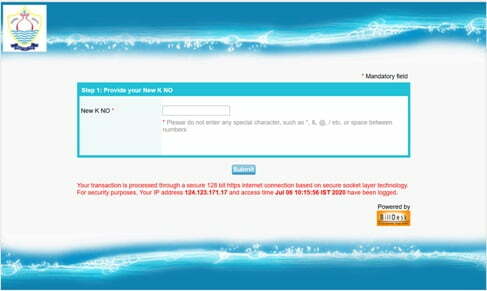 Then you will see a new page where all your information will be provided which you can review and then click on the Make Payment button after selecting the payment option.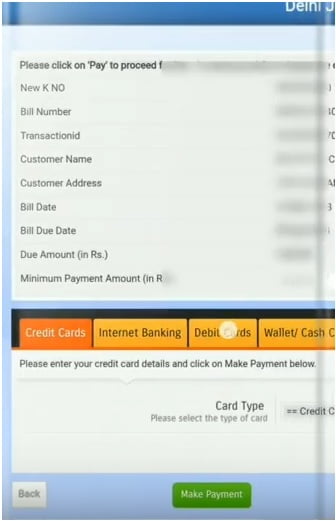 And that's it in this way you can simply make your water DJB bill payment for the Delhi Jal Board in no time by following our above instructions and ensuring that you have your K number which is your water bill number for the payment process to continue.