AP Municipal Water Bill Payment for Andhra Pradesh Municipalities & Municipal Corporation Water Tax Online Payment Service at http://cdma.ap.gov.in…
The government of Andhra Pradesh, Commissioner & Directorate of Municipal Administration is well known to govern all the amenities provided to the citizens which also includes the Water and its related bills to the citizens on their usage.
CDMA Water Tax
Assuming that you are someone who resides in the state of Andhra Pradesh and does want to ensure that his or her water bill is paid on time but due to these changing times cannot perform the offline payment.
In such a case do not worry because in this article we have explained how you can make use of their official website to make the Andhra Pradesh water bill payment online.
Water Tax AP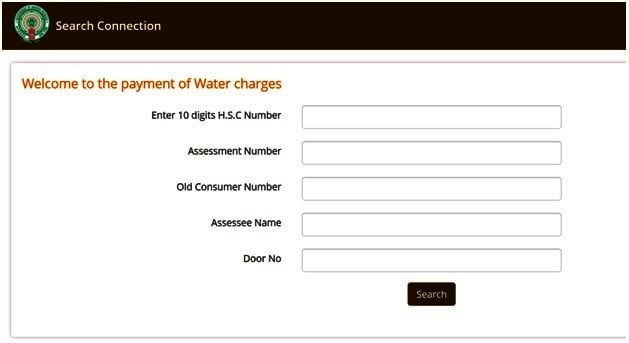 AP Municipal Water Tax Online Payment
Follow the instructions that are mentioned below that will certainly help you understand how easy it is to make the water bill payment for the state of Andhra Pradesh from their official website online.
Firstly, open the Andhra Pradesh Municipal official website from here https://cdma.ap.gov.in/.
And then you have to click on the Online Services option under the top menu section and then under the submenu, you need to click on the Water Charges and then click on the Know your Dues option.
This will directly redirect you to their online payments page, through which you can first know the total amount due to the water bill and then make the online payment as well.
So on the next page, you will have to select the District, and Municipality and then select the payment type from the given dropdown options.
After that, click on the submit button, and then on the next page, you will have to fill out the below-asked information.

Enter 10 digits H.S.C Number – Enter the number here.
Assessment Number – Enter your assessment number here.
Old Consumer Number – If you have an old consumer number, then enter it here.
Assessee Name – Enter the name here.
Door No – Enter the door number here.

Once all these details are filled in you need to click on the Search button and then check the total amount that is due, if that is correct, then you need to click on the Pay Now button.
Then this will redirect you to the payments page through which you have to select your preferred payment gateway and payment option, then make the water bill payment.