When iMessage stops working, it's usually due to an issue on Apple's side. However, many cases of iMessage not working are due to a bug in iOS or an issue with the internet. When your iMessage fails to work, this might be for a number of reasons.
We can go through how to troubleshoot iMessage when it says the text failed to be sent or when your iPhone cannot receive texts. When you begin fixing your iPhone's iMessage, you must first identify what the problem is with your iMessage or with another person.
A fast approach to do this is to send an iMessage to multiple people who you know who have an iPhone. When iMessage doesn't work with only one of your contacts, it's probably due to a problem with their iMessage. Once it fails to work with all of your messages, that's most likely a problem on your side.
iMessage Not Working Error
iMessage does not work properly. It is possible that iMessage is not operating correctly. There may be an issue with the iMessage service. The status of iMessage and related Apple services may be found on Apple's support website. When you find that iMessage is not available, your only option is to wait for Apple to resolve the problem.
However, you should still be able to send normal SMS messages to people you know. The iMessage problem might just be an Apple issue. When the iMessage server is down, there is nothing you can do. Check the Apple system status webpage to see if iMessage has a dark green circle or not. If it's yellow or red, you should wait until Apple resolves all iMessage service issues.
How to Fix iMessage Not Working Error
You can fix the iMessage not working error for follow the given few ways to resolve the iMessage not working issue.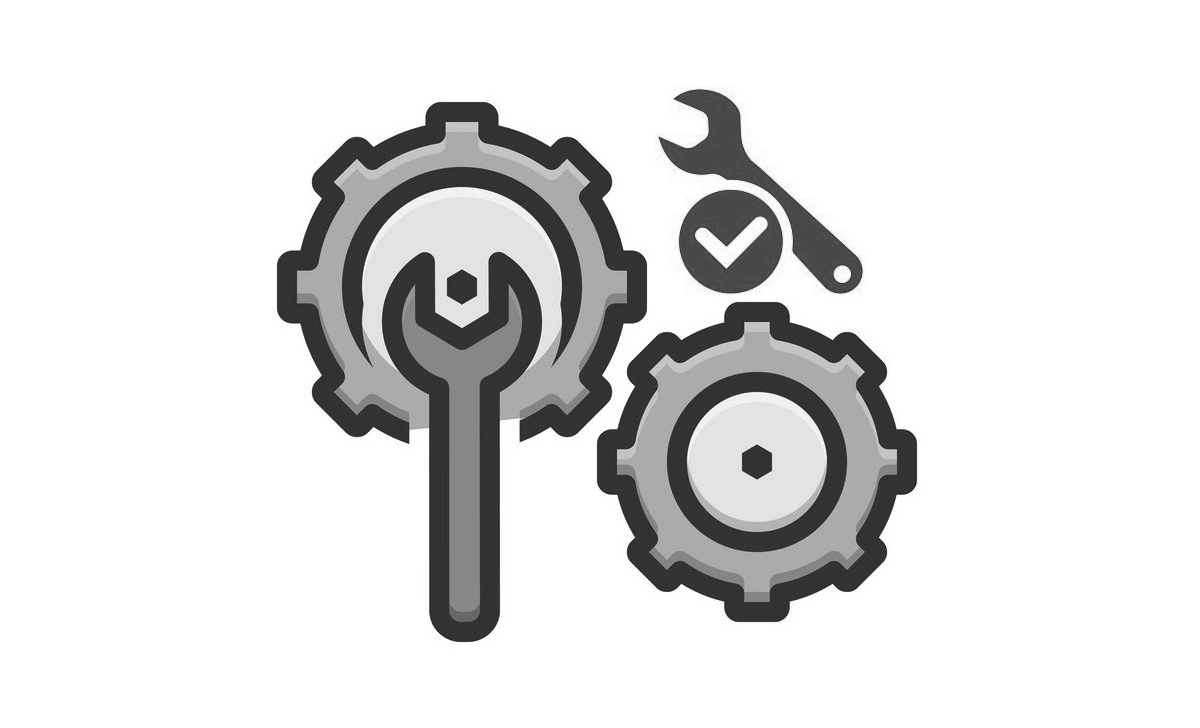 Don't Use Shared Apple IDs
If you have any "iMessage not working" problems you must delete any shared Apple IDs from your iPhone. Due to a different device that may be using your Apple ID for iMessage, the iMessage server will block your services.
Open to Messages on your iPhone Settings app.
Click Send and Receive from inside Messages.
Verify which Apple ID or mobile number is shared if you have more than one.
Click on each of these iMessage addresses after you've confirmed the shared Apple ID and phone number.
At the iMessage Account pop-up, press the Sign Out button.
After you have deleted any shared addresses, try sending and receiving text messages with iMessage.
Check Cellular Network Plan Validity
While you are not to access iMessage for messaging over a mobile network, your account may have expired. Check your membership validity by opening the app for your mobile service provider. If your plan has already expired, you can recharge.
You will have a currently active SIM plan that allows you to send text messages. In case you have a prepaid connection, be sure you have sufficient money to send a text message. When you fail to, recharge with the minimum so that the activation message using iMessage on your iPhone may be sent.
Disable and Re-enable iMessage
If iMessage fails to operate, switching them off and on can usually solve the problem. Turning your iPhone off and on generally solves any issues you're facing, and doing the same with iMessage. Also, to be able to send iMessages, iMessage must be turned on, which might be mistakenly turned off, so go in and verify.
Go to Messages under Settings on your iPhone.
The iMessage toggle button should be visible inside the Messages settings.
Once the indicator turns green, press once to turn it off on your iPhone.
Re-enable iMessage in the Settings option and then select the Messages option.
Set Device Date and Time to Automatic
You can manually set the device's date and time; iMessage servers may be unable to provide effective services. Here's what you must do to solve it.
Click the Settings application on your iPhone.
Select the General menu.
Scroll down to find the Date and Time option. Click it to activate it.
Select the Set Automatically checkbox.
Force Close iMessage Using App Switcher
On your iPhone, you normally avoid closing any of the applications. Apple advises against forcefully closing applications. The smartphone contains an advanced system that allows apps to operate without messing with the device's functionality. When an app fails to work properly, you can clear it from the device's background.
Slide up from the bottom of the screen and push your finger when you reach the centre of the screen in the iMessage app.
On an iPhone, this brings up the App Switcher interface.
Find iMessage on this display and slide it up to close it.
Reopen iMessage from the Home Screen or Menu.
Modify iMessage Settings
Go to the Settings menu and go to Messages Send and Receive and double-check that the right Apple ID and mobile number are ticked.
Return to the Messages settings menu and enable the MMS Messaging and send as SMS options.
Toggle iMessage On and Off From iCloud
iCloud sync is critical to iMessage's operation. To resolve the "iMessage not working" issue, deactivate and re-enable iMessage on iCloud.
Touch your Apple ID image in the iOS Settings application.
Click iCloud from the Apple ID screen.
Choose Show All under the Apps Using iCloud tab.
You should now view the Messages section. Click it to activate it.
Reset Network Settings
Resetting your iPhone/iPad's network settings might be useful. It will clear all network settings, including stored Wi-Fi networks, Bluetooth devices, and so on. You are going to manually configure them again. However it may appear to be time-consuming, but it can help in resolving the iMessage issue on your smartphone.
Go to General under Settings.
Scroll down to Transfer or Reset iPhone in the General settings section. When you find it, connect to it.
Now select the Reset option.
On the resulting pop-up, select Reset Network Settings.
To finish, enter the device's password or PIN.
Connect to Wi-Fi, 4G, or 5G to test if iMessage is working.
Sign Out From Apple ID and Sign In Again
To resolve any remaining iMessage issues remove the Apple ID from your iPhone and re-add the Apple ID. Follow the steps.
Click the Apple ID option in Settings.
Scroll down to the Sign Out option on the Apple ID display. Select the SignOut option.
The Apple ID password must then be entered.
This also stops the Find My iPhone or iPad function.
The following page will ask you if you want to store a copy of the iCloud backup to your smartphone. For saving data locally, choose the Yes option. And Sign out once again.
iOS is going to finish the operation and return to the Settings page.
You will see the Sign in to Apple ID option this time.
Sign in again with your Apple ID.
Alternate iMessage Address Between Mobile Number and Apple ID
Take the following methods if there are mobile numbers and Apple IDs in the Settings option and Messages option from Send and Receive menu.
Select the phone number. You'll find a pop-up with the Remove button. Click on it.
Your Apple ID will be the only address on iMessage. And try out the iMessage application.
Once it works, enter the mobile number again.
You may repeat the process, but this time presses your Apple ID to delete it.
Then, try iMessage just using your mobile phone number as the send and receive address.
Clean Up iMessage
Running iMessage for a long time produces a collection of many messages on the application. This can make iMessage work slower than usual. If possible, remove particular messages from the app. Removing the within-app information may help you speed up the messaging app's performance.
Update iPhone or iPad
iOS upgrades fix a number of identified both software and hardware bugs. As a result, you should always keep the device in automatic update mode. Do the following procedures to update it now.
Open the Settings application on your iPhone or iPad.
When you have any iOS updates available, an update alert should appear directly. With a red bubble, this needs to show Software Update Available. Press on it.
Also, you might open the Apple Settings app and choose the General option.
To access the pending updates page, select the Software Update option.
When updates are available, select Download and Install.
Force Restart iPhone or iPad
Force restarting an iPhone or iPad allows for solving the system-level issues that cause an app to stop working. You must follow the below steps.
Using iOS 14 and later, quickly push and release the volume up button.
As well, as easily push and release the volume down button.
You must hold down the side button for several seconds until the Apple logo shows.
Simply release the side button as soon as you see the Apple logo.
Now, you'll find the Slide to power off button.
For additional information please read the Apple Support form at https://support.apple.com/en-in/HT204065
What is the cause of iMessage not working?

iMessage requires an internet connection to function properly, so be sure you have a 3G, 4G, 5G or strong WiFi signal. Your iMessage will not send if you do not have WiFi or a mobile data signal.

Is it possible to use iMessage without a SIM card?

iMessage is Apple's own messaging service, similar to WhatsApp. Messages may be sent and received across Apple devices such as the iPhone, iPad, and Mac. Other systems, like Windows and Android, do not support iMessage.

Why is not iMessage performing with just one contact?

This is necessary to remember that for this to operate; both of the users must be connected to the internet and enrolled in iMessage. When the person you're messaging is offline, fails to sign up for iMessage, or is using an Android smartphone, iMessage cannot be used.

Why cannot My iPhone's Messages update?

Once your network is down, the messages on your iPhone will not reload. So your iPhone messages may not be updated.

Is it possible for non-iPhone users to make use of iMessage?

The main difference between the iPhone and Android is that Android smartphones cannot utilize iMessage. There is a technique that disables Apple's management of iMessage.