Syncing your iPhone with your personal computer is the simplest method to share content between your devices. When you want your iPhone and a personal computer to share the same music, pictures, and contacts, syncing is the best way to go.
But you might choose to sync your iPhone with your iPad to make sure both devices share the same data and content. Opening your iPhone's Settings application, then click your Apple ID and select the iCloud option to click on the toggle buttons next to the file types you want to transfer across your iPhone and iPad.
iCloud allows you to sync pictures, contacts, calendars, alerts, messages, browsing data, and more types across your iPhone and iPad.
How to Sync iPhone and iPad
When you need to continue to have your iPhone and iPad data synchronized, utilize Apple iCloud to keep all of your devices in sync at all times. Both devices will stay in sync as long as they are connected to the internet, maintain the same iCloud settings, and are accessed with the same Apple ID.
On one device, click the Settings app, press your name to bring up the Apple ID screen, and then choose iCloud.
Turn the toggle switches near each application and content category that you want to sync across the iPhone and iPad. Continue the procedure with another device.
Select the Settings option, then click the Passwords and Accounts option and make sure both devices have the same email address set up.
Go to the Settings option and iTunes and App Store and flip the toggle switches beside Music, Apps, Books & Audiobooks, and Updates to the on or green setting on both devices.
Both devices will stay linked when you enable iCloud on both. This method ensures that most of your data stays the same between both devices.
The iCloud is available on iOS, macOS, and Windows devices, and it protects your data both in storage and in transfer.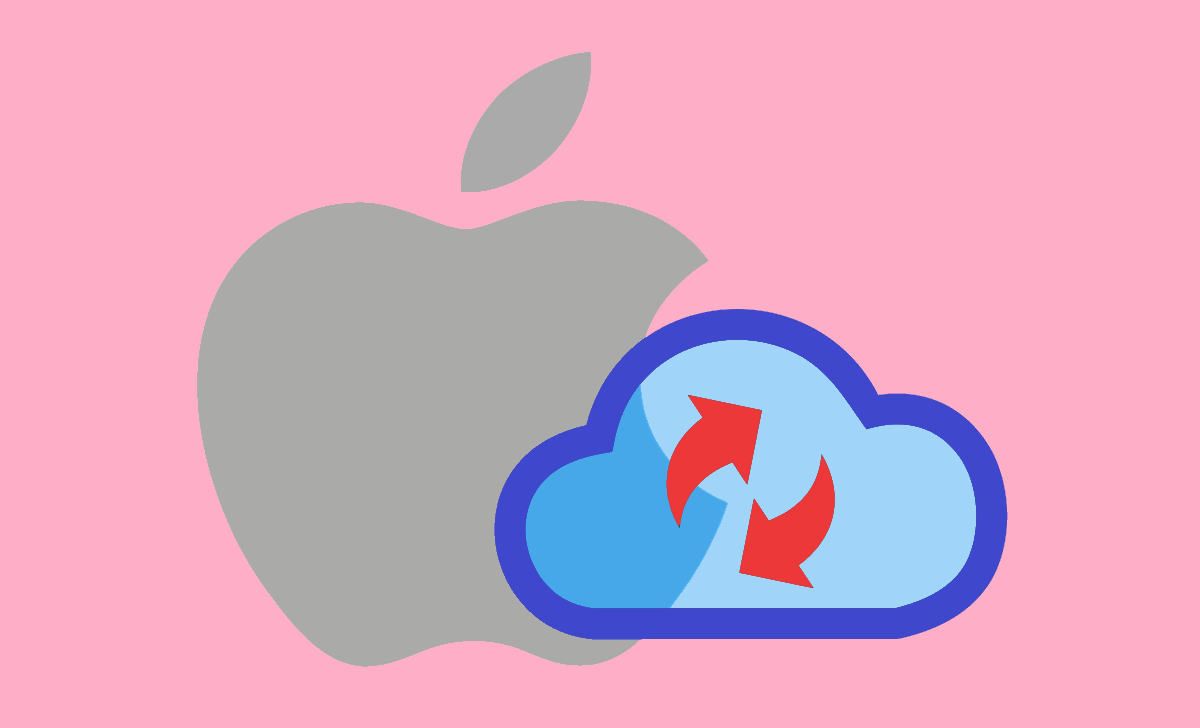 How to Transfer Data from iPhone to iPad
You can transfer data from iPhone to iPad for follow the given below some ways.
Using iCloud backup, sync your iPhone and iPad
Using iCloud backup is the best way to transfer all data from iPhone to iPad. simply your iPhone data to iCloud and then transfer it to your iPad. However, you must confirm that you have sufficient iCloud storage for this process, and you must delete all previous information on the iPad via factory reset.
Once you are satisfied with the terms of utilizing this technique, go to the instructions below to sync your iPhone and iPad using iCloud backup.
Verify iCloud Storage
Select your Apple ID and then iCloud. On the new screen, you should be able to view the total quantity of storage space available on your iCloud.
Back up your iPhone to iCloud
Go down to the iCloud Backup option and click on it from the same page. Then, change the switch near Backup This iPhone on and select Back Up Now to back up your iPhone to iCloud.
Setup iPad and Restore iCloud Backup
Finish your iPad settings through the same Apple ID you used on your iPhone. Then, when you get to the Apps and Data page, click Restore from iCloud backup and select the most recent backup option.
Perform iCloud Backup Recovery
Allow the data restoring process to finish. Following that, you are able to start viewing your iPhone information from your iPad.
How to Transfer Apps from iPhone to iPad
Third-party tools are very useful in managing app transfers between many different operating systems. Online, there are many tools that operate on the transfer procedure across devices. You should be capable of reasoning to choose the best tools for your specific requirements. Following for given methods.
Transfer applications from iPhone to iPad using MobileTrans
Many benefits and professionals all over the world suggest MobileTrans and Phone Transfer for transferring applications from iPhone to iPad.
Download and install MobileTrans
Go to the MobileTrans website to download the tool based on your device's availability. Following that, use the guide to install it. Open the application and select "Phone Transfer" from the home page.
Select the App to be Transferred
Select Apps from the data different types on the left side of your device and link your iPhone and iPad to the computer using the USB data cord. After that, press the "Start" button.
To Make a Transfer
Simply press the start button and wait some time for the backup procedure to finish.
Transferring Apps from iPhone to iPad through Family Sharing
Only iOS devices running version 8 and later operate successfully with the Family sharing method. Using this method allows you just for sharing many different kinds of data with your family members. Apps, books, TV series, movies, and music are just some of the files available here.
When you want to move applications from iPhone to iPad through Family Sharing, make sure you have the application installed on your iPhone and have shared the money you spent with your linked devices.
On your iPhone, go to the Settings menu and click iCloud'. Then, to log in, enter your Apple ID details.
Select "Set up Family Sharing" and then click the "Get Started" button. Add your relatives as family members and accept to make payments for purchases made through iTunes, iBooks, and the App Store, among other places.
After you've enabled Family Sharing, go into your iCloud account and then press your name. Activating the 'Share my Purchases' turn switch allows you to access the applications from any iOS device through the Applications and Store option.
Transfer iPhone Applications to iPad Making Use of iCloud
The transfer procedure occurs in this part with the support of the iCloud system, which is available through common Apple ID details.
Choose 'Apps and iTunes Store' from the 'Settings' menu on your iPhone.
Log in with your Apple ID to get to the iCloud content.
Switch 'On' by pressing the button close to the 'Apps' option and this can be found under the 'Automatic Downloads' option.
The modifications you make on your iPhone will be displayed on your iPad. Sign in with your Apple ID on your iPad to get to your iPhone apps.
How to Transfer Photos from iPhone to iPad
Mobile Transfer is a simple and effective transfer of data plan for Windows and Mac. iPhone users may use it to easily transfer images from iPhone to iPad. That is a flexible file transfer system that may help you figure out how to transfer images from iPhone to iPad.
This enables users to move data across mobile devices that run both iOS and Android operating systems. Let's see how to use MobileTrans to transfer pictures from iPhone to iPad.
To begin with, download and install MobileTrans on the computer you are using.
To start the process, simply open the app and select Phone Transfer and click the Phone to Phone option.
Now, choose the files you want to move to iPad, in this case, images, and click the Start option to start the data transfer.
Wait for the procedure to finish before seeing your iPhone photos on your iPad.
How to Sync Contacts from iPhone to iPad
When you're thinking about how to sync contacts from iPhone to iPad, this is one of the simplest methods. You can use iCloud for just takes a few minutes to transfer contacts from iPhone to iPad and a few simple clicks to set up the two devices before you start the syncing procedure. Follow the below steps.
On both the iPhone and iPad, to sign in, go to the Settings menu and click iCloud to provide information on the Apple ID and Password.
After logging in, click on the Contacts option and turn it on, and choose Merge to join your contact list with the iCloud database.
While doing these processes, make sure both of the devices are linked to the internet, and then you will have all of the contacts on the iPhone synced to the iPad.
How to Sync Messages from iPhone to iPad
Apple provides a simple for customers to sync messages between different devices. iMessage and text messages will be able to be sent from iPhone to iPad as soon as the correct control buttons are enabled. It may be configured to sync new iMessage, SMS, or MMS messages or previous messages. The following are the detailed steps.
Check that both of your iOS devices are logged in to iCloud using the same Apple ID.
On your iPhone, go to the Settings option and click Messages Enable iMessage.
Select the Send and Receive option.
Check to make sure it's the Apple ID you use for iMessage on your iPhone or iPad.
To send or receive messages, validate the phone number or email address.
It is advised that you just utilize the phone number to send and receive messages. The following can help to avoid confusion and mistakenly synchronizing messages to one device.
On the iPad, enable iMessage sync and enter your phone number or email address. Remember to choose the same thing as on the iPhone for the Start new messages from option.
How to link iPhone to iPad
Connecting an iPhone and iPad using iTunes or iCloud allows you to link the devices, making preferred information and applications available on both. When the capability is available in your region, you may also link both devices by your own hot spot to share a connection to the internet.
iTunes
Connect your iPhone and iPad with iTunes on the desktop to merge their own music, app, and other content collections. Once both devices are connected and chosen in iTunes, you may choose and transfer particular items from the paired collections using the tabs that appear on the main window. The same Apple ID should be used on all devices.
iCloud
Activate iCloud, Apple's cloud-based storage and linking service on both of your iOS devices to link them remotely. Click Settings, then iCloud, and then log in with the same Apple ID on each device. Then, using the iCloud submenu, activate particular applications for sharing data with the two devices during the moment.
How to UnSync iPhone from iPad
You'll find a number of useful tips for unlinking an iPad and an iPhone or a Mac. Unsyncing your Apple devices is often accomplished by uninstalling all connected devices, stopping iCloud sync, or disabling the Transfer operation.
Open the Settings option on your iPad.
At the top, click your name.
Select the iCloud option.
Switch off the buttons beside the apps you don't want to sync using your iPhone. When the buttons are deactivated, they will turn grey and move to the left.
When you use applications that you have decided not to sync, any changes you make will no longer transfer across your iPad and iPhone.
Now, you can Unsync your iPhone from your iPad.
How can I disable syncing between my iPhone and iPad?

To stop syncing across your iPad and iPhone, log out of your Apple ID on both devices. Alternatively, you may disable iCloud syncing per application in your iPad's iCloud settings.

How can I move all of my contacts from my iPhone to my iPad without using iCloud?

You may move contacts from iPhone to iPad without using iCloud by using iTunes, MobileTrans, or AirDrop. This just takes a few clicks on the computer. However, we strongly support utilizing MobileTrans because it speeds up and simplifies the procedure.

Why aren't my iPhone and iPad Syncing?

It is most likely due to the fact that has not correctly configured iCloud sync. The two devices must be signed into the same iCloud account, but the account must have sufficient storage capacity. Further, if one or both devices' batteries are below fifty per cent, you must charge the device above fifty per cent or connect a cable to charge it before you can start syncing.

Is it necessary for my iPhone and iPad to sync?

You are not required to connect your iPhone, iPad, or iPod touch if you do not like to. The results from the iTunes Store, App Store, Apple Books, and other services provided by Apple can be downloaded immediately to your devices. You may also utilize iCloud to sync stuff between your devices.