It may be quite stressful when things don't work out as planned, especially as technology gets more ingrained in our daily lives. This is particularly true if you've finished setting up your Alexa-compatible smart home only to discover that smart lighting and other linked devices don't function properly.
Fortunately, most frequent problems can be solved quickly and easily from your phone, and we're here to help you with them.
Common Problems with Alexa and Echo
The following are possible causes of poor compatibility between Alexa and your Echo device:
Lack of electric power or internet
Devices are grouped incorrectly.
Localized Wi-Fi problems
Mistakes in voice recognition
A misconfigured Amazon account
Simple troubleshooting procedures can quickly get your Alexa and Echo back in sync regardless of the issue's root.
How to Fix Alexa Not Responding to Voice Commands
If Alexa is not responding to your voice commands, you can try several troubleshooting steps to fix the issue. Here's a step-by-step guide: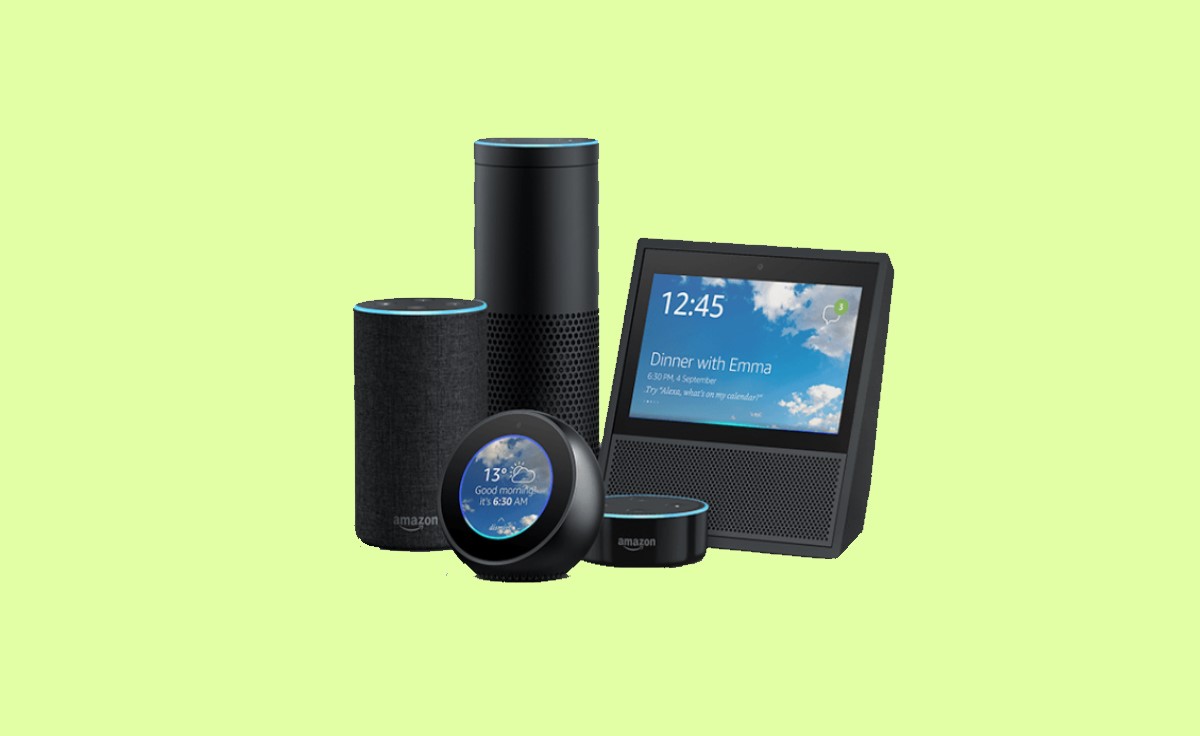 Check the internet connection: Ensure that your Alexa-enabled device is connected. To prevent connectivity issues, you can try rebooting your router or connecting to a different Wi-Fi network.
Verify the wake word: Use the correct word to activate Alexa. The default wake word is "Alexa," but you might have changed it to "Echo," "Amazon," or "Computer." Ensure that you're using the correct wake word for your device.
Confirm microphone and volume settings: Check if the microphone on your Alexa device is not blocked or covered. Also, verify that the volume is set appropriately. If it's too low, Alexa might not be able to hear your commands.
Restart the device: Try restarting your Alexa-enabled device. You may accomplish this by disconnecting it, waiting a little while, and then plugging it back in.
Update Alexa: Ensure that your Alexa device has the latest firmware and software updates. Outdated software can sometimes cause issues. You can check for updates through the Alexa app or the device settings.
How to Fix Alexa Playing Music on the Wrong Device
If Alexa is playing music on the wrong device, you can try the following steps to fix the issue:
Check device names: Ensure all your Alexa devices have unique and easily distinguishable names. Having similar or identical names for multiple devices can cause confusion.
Specify device name in the command: When giving voice commands to Alexa, specify the device name. For example, instead of saying, "Alexa, play music," say, "Alexa, play music on [device name]." This will help ensure that the music plays on the intended device.
Verify default device settings: Open the Alexa app on your smartphone or tablet. Navigate to the Devices tab, select the device you want to play music on, and check if it is set as the default device for music playback.
Group devices: If you have multiple Alexa devices in the exact location and want to play music simultaneously on all of them, you can create a group. Go to the Devices tab in the Alexa app, select the "+" icon, and create a new group. Add the desired devices to the group, and then try playing music on the group name instead of an individual device name.
Disable multi-room music: If you had previously set up one and no longer want one, you could disable one. Go to the Devices tab in the Alexa app, select the group you want to modify, and disable the multi-room music feature. This will prevent Alexa from playing music on multiple devices at once.
How to Fix Alexa Not Streaming Music
A poor Wi-Fi connection or insufficient bandwidth likely causes Alexa streaming issues.
A website should load quickly if you try it on your phone. To fix the issue if the website is taking too long, restart your internet router.
Your issue may be bandwidth if you're downloading a movie or engaging in online gaming that requires excessive data. Wait until you have finished Alexa music streaming before continuing with other internet activity.
Spotify frequently experiences issues while streaming using Alexa. Activate the Alexa app, go to Settings > Music & Podcasts > Spotify, and then pick Disable Skill. Next, attempt reconnecting it.
How to Resolve Alexa's Wi-Fi Connection Issue
You may attempt several troubleshooting techniques to solve the issue if Alexa isn't connecting to Wi-Fi for you. Here is a detailed instruction:
Check your internet connection: To see if your Wi-Fi network is operational and if other devices can connect to it without any problems. You may need to restart your router and modem.
Verify Wi-Fi network compatibility: A 2.4 GHz Wi-Fi network is necessary for Alexa. Ensure that your router is transmitting a 2.4 GHz and a 5 GHz network. Your router's settings might need to be changed accordingly.
Move closer to the router: Alexa may have problems connecting to the Wi-Fi connection if it is far from your router. Try moving Alexa closer to the router to see if a connection can be made.
Power cycle Alexa device: After around 30 seconds, unplug your Alexa device from the power source. Reconnect the device and give it time to restart. This frequently fixes momentary connection problems.
Forget and reconnect to the Wi-Fi network: Open the Alexa app on your tablet or smartphone. Select your Alexa device from the device settings by navigating there. In the Wi-Fi settings, select "Forget This Network" or "Disconnect." Then, adhere to the in-app directions to re-connect to your Wi-Fi network.
How to Fix Alexa Calling Not Working
If Alexa voice calls aren't working, check your contact information to ensure you have the right information. Incorrect information prevents Alexa from making the call.
Additionally, it's possible that Alexa can't hear you if you don't pronounce your name well. Asking Alexa what it heard can help determine whether that is the issue.
Furthermore, it's conceivable that Alexa won't understand your pronunciation of the name if you speak too softly. Ask Alexa what it heard, and it will be clear whether that is the issue.
There isn't a solution to this problem; you have to turn off the service to stop receiving calls through Alexa.
How to Fix Alexa Not Finding a Device
You can attempt the following troubleshooting techniques if Alexa isn't detecting your device:
Physical Connection: Make the device securely linked to the network and power supply if it requires a physical connection, such as a smart switch or plug. Make sure the gadget is turned on.
Wi-Fi Connectivity: Verify the Alexa device's connection to the same Wi-Fi network as the device you're attempting to connect to. If not, join them to the identical network.
Device Placement: Put the Alexa device and the gadget you're attempting to connect nearby. Walls and other obstructions may reduce the signal's power and obstruct the device's discovery.
Reset the Device: If the equipment has a reset button or a specialized reset procedure, use it as the manufacturer directs. Reset the gadget, then try to find it again.
Restart Alexa: Restarting the Alexa device can sometimes fix connection problems. Reconnect the gadget to the power source after unplugging it for a brief period of time. After it has finished booting up completely, locate the device again.
Update Firmware: Check to see if the firmware or software upgrades are current on your Alexa device and the device you're attempting to connect. Compatibility difficulties might be brought on by outdated firmware. For any updates, check the manufacturer's website or the Alexa app.
Disable/Re-enable Skill: Try removing and re-enabling the skill in the Alexa app if you connect the device via a third-party skill. By doing so, any problems may be fixed, and the connection refreshed.
Check Device Documentation: Consult the device's owner's manual or any other documentation. For effective device detection, particular troubleshooting procedures or configuration settings might need to be changed.
How to Fix Alexa Bluetooth Issues
You may connect a Bluetooth speaker to your Echo device via the Alexa app. You might wish to do this for several reasons, including greater audio quality and voice control over the speaker. Regrettably, Bluetooth pairing isn't always seamless.
Verify that the firmware on your Echo device is the most recent. "Alexa, check for software updates" will do this. Await the conclusion of any accessible updates.
Ensure your Bluetooth speaker is close to your Echo device and in pairing mode. Verify that neither is near any potential interference sources. This may be a baby monitor, a microwave, or wireless equipment. Go to Devices > Echo & Alexa > Your device > Bluetooth Connections in the Alexa app after launching it. Next, choose to Connect a Device.
Alexa should be told to ignore the Bluetooth device if it is shown as recognized but still won't link. Tap the arrow next to the device name, then select Forget Device to accomplish this. Now try pairing once more.
How to Fix Alexa Not Operating a Specific Skill
Understandably, you could have problems playing one or two of the thousands of talents Amazon Alexa offers.
Once that occurs, open the Alexa app and look at the skills you've used. Open the app, then choose More, followed by Skills & Games. Select Your Skills on that page. Select the skill that's giving you trouble, then turn it off. Restart it after that.
In most instances, this easy on-and-off remedy may be rather effective. If you're still experiencing issues, you may try this using the actual Echo device.
Additionally, you must confirm that you are using the right name for the talent. Alexa won't answer appropriately if it can't identify the skill you're asking it to execute.
How can I cure Alexa's malfunction?

You may sometimes need to reset your Alexa device to get it back online. Simply disconnect your device or power adapter from the outlet, give it a few seconds to cool off, then plug it back in to connect to Wi-Fi. Your issue will be resolved if it works.

Why can't Alexa locate my gadget?

Make sure Alexa can be used with your smart home device. Alexa-compatible hardware carries the "Works with Alexa" label. Connect 2.4 GHz bands to smart home Wi-Fi devices. By disconnecting and replugging your Alexa device and smart home device, you may restart them.

Why don't my Alexa commands work?

Ensure there are no mistakes in your freshly built Alexa routine if it still doesn't function. Ensure the routine is connected to the appropriate Alexa device if you have more than one in your house. You may also "reset" it by uninstalling and reinstalling the routine.