It's amazing to realize how much location data we're willingly giving to Google. Google's Timeline feature makes it simple to see all of this data at a glance. Anyone can see your Google Maps location history in Timeline, along with extra information such as how you got there and how much time you spent there.
Google Maps History
Google Maps are graphical maps that may be accessed using a computer browser. The Google Maps service was originally designed to provide driving instructions, and it is for this reason that Google Maps is most often used.
Google Maps Search History
If you frequently use Google Maps, you surely have a long list of searches in this Maps activity. After you tap on the Google Maps search box, a list of your most recent searches appears. however, if you want to see previous things in your search history, you must go to the Maps Activities page. Now, let's go over the methods for seeing Google Maps search history on a Computer like my activity google.
How to Download Google Maps Location History Data
We're using the following methods to obtain your Google Maps data:
Start Google Maps on your computer by logging in with your Google Account.
Then choose the Menu choice (three horizontal lines).
Choose the Your Data in Maps button from the menu list.
Choose Download Your Maps Data on the following page.
Choose the data to be downloaded and then tap the Next step option.
Afterwards, choose the destination, frequency, and file type.
To make a duplicate of the files, choose the Create export option.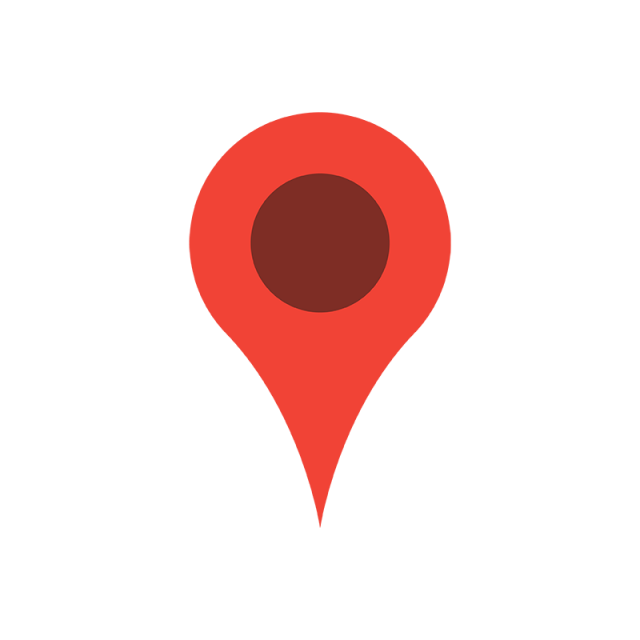 How to Download Google Maps Timeline using takeout.google.com
Please visit the Google Takeout portal through takeout.google.com, then Choose Your Data To Be Included In The History Search.
NEXT should be selected Depending on your past experiences, the number of items you wish to download, etc.,
The procedure might take a few hours to a few days onwards.
Once the download is complete, you'll receive a notification, at which point you may start analyzing the information to see just how much Google knows about you.
How to Download Google Maps Location History as CSV & JSON
To get it, go to https://takeout.google.com/settings/takeout, check "Location History" and click on the "Next step" button.
Choose "Create export" after selecting ZIP as the file format.
When a new file is ready for download, Google will produce it and let you know. Just 59 MB of the file are used during 9 years.
The following files are saved in the ZIP file's location history.
The "Semantic Location History" subfolder contains JSON files that need to be loaded with data.
How to View & See Location History Insights on Google Maps
Tap your profile image in the top-right corner of Google Maps on your iPhone or Android. Touch the timeline. The screen will alter, and a wide menu with a range of options will appear at the top.
Travel – Walking, Driving, Public Transport.
An overview of all the nations you've visited. You may view the cities you've visited by tapping a nation in the list.
If you have an Android device, you will also view Trips and Insights.
Trips display (as the name implies) your holidays and getaways.
Every month, Insights tracks how much time you spend walking, driving, and utilizing public transportation, as well as how far you've gone and what you did with your time.
Visits – Places, Restaurants, Shopping.
This displays all of the establishments you've been to, including restaurants, hotels, and attractions. These will be arranged into many categories, each of which you may tap to get a complete list.
How to See Google Maps Location History Timeline on Android Phone
Open Google Maps on your Android device and run the Maps application or open https://timeline.google.com directly on a browser.
Choose Your Timeline after selecting your profile photo or the first Account Circle.
Choose more, followed by Settings and privacy.
To use the calendar function, tap the Today button. You may use this capability to access any date you like.
How to See or View Google Maps Location History on iPhone
Start Google Maps and select your profile photo.
Click your data in Maps. Choose View and remove activities from the Google-wide controls area.
A map appears, displaying your most recent location history as well as local landmarks or stops.
This map is zoomable, so you may magnify it for more information.
Use the option directly beneath the map to adjust the dates. The history is also detailed under the map.
How to Watch Google Maps Location History on Desktop PC/Laptop
Start a fresh tab on your computer and navigate to the Google Maps page.
Select your locations by clicking on the three horizontal lines in the upper left corner of your screen.
The next screen will have four tabs, It will open when you tap on the Visited tab.
Visitors may now see a list of every location they've visited when the location history function was enabled. It will also tell you the date you visited a location. You may open a place in Maps by clicking on it.
You may browse the Google Maps timeline website if you want to explore your location history in a more engaging and entertaining manner. It displays a map of your visited locations in date order.
How to Erase Google Maps Location History
You can erase a specific stop from the 'Location History', a day of it, or the whole history saved from the beginning. To remove any of the three, go with timeline.google.com and sign in with the appropriate account.
How to Remove Specific Location History at timeline.google.com
Open the Timeline Google website at https://timeline.google.com.
To erase a single day or specific timeline from Location History, simply choose the date from the top-right drop-down choices.
The year is listed first, followed by the month, and finally the day.
When you've selected a filter, the Location History for that day will appear on the screen. Now, select the 'Delete' option.
A confirming box appears, tap on 'DELETE DAY' to confirm the changes and erase the location history for that day.
The location history for the specified date has now been removed.
Delete All Location's History by Date and All at timeline.google.com
Using your Android phone or tablet, start the https://timeline.google.com App and log in.
Select your profile photo or the first Account Circle.
Next choose Settings, followed by Maps history.
Choose more in the upper search bar, after which Delete the activity.
From the "Delete by date" column, choose a date range to delete by.
To clear your history, follow these steps: Choose All time in the "Delete by date" column. Then choose Delete.
How to Enable/Disable Location History Tracking in Google Maps
On the web and in the mobile Google Maps app, you may turn off location history. The method is undoubtedly much more practical as a result. You may also turn off "Location History" for a specific device or the account as a whole, as was already mentioned.
Enable/Disable Location Activity Tracking on your Mobile Phone
Open the Google Maps App on your iOS or Android smartphone, and make sure your Google account is logged in.
Choose "Your data in Maps" from the menu by tapping the profile symbol in the top-right corner of the window.
To access the "Activity controls" page, tap the link under "Location History".
Next, Selecting the "Location History" a "Turn off" option will show up.
The "Pause" button will appear when you scroll to the bottom of the text and select it to continue.
Your location history is currently turned off. On the last screen, a link labelled "Delete past activity" will be shown. To remove your previously saved location information, press on it.
Enable/Disable Location Activity Tracking on Google Maps at myactivity.google.com
Visit myactivity.google.com first, then log on to the platform there.
For the account and all connected devices, tap the toggle next to "Location History" to turn it off.
A popup will then open with information on how turning off Location History would impact the Google service. Select the "Pause" button when you get to the bottom of the page after scrolling down.
You will now see a confirmation message letting you know the setting has been disabled.
As soon as Location History is removed for one account, it is also disabled for all connected devices.
Selecting the "Devices for this account" option will allow you to turn off Location History for a specific device.
After that, deselect the checkbox next to the device whose location history you wish to turn off.
The Location History for that specific device will be disabled after you click the appropriate option.
How to Setup Auto Delete Google Maps History Timeline
Using your Android smartphone, start the Google Maps app.
Next, choose Your Timeline once you've tapped on your profile photo or first Account Circle.
Choose more in the upper right corner, followed by Settings and privacy. Go to "Location settings" by scrolling.
Next, choose Delete Location History automatically.