Aadhar Card Password for your E-Aadhaar Pdf File, Get your Aadhaar Card Pdf Password to Unlock the e-Aadhaar PDF in simple steps…
After downloading the e-Aadhar pdf file from the https://www.uidai.gov.in/ portal, it is always protected from a secure password. It is called an Aadhar or e-Aadhar password. So, everyone needs a password to open the Pdf file.
Aadhaar Card Password
The major problem is so many people don't know or are unaware of the Pdf file of what is a protected password, particularly for their e-Aadhar Pdf file.
So, in this guide, we would like to reveal how to unlock the e-Aadhaar Pdf file by using a password, after reading this article carefully at the end you are aware of how to get the Aaadhaar Card Password to unlock the Pdf by the following simple steps.
Aadhaar Password
By default, the password is automatically generated by the UIDAI, and it is very easy to understand why because it's the combination of the name and year of birth of the cardholder.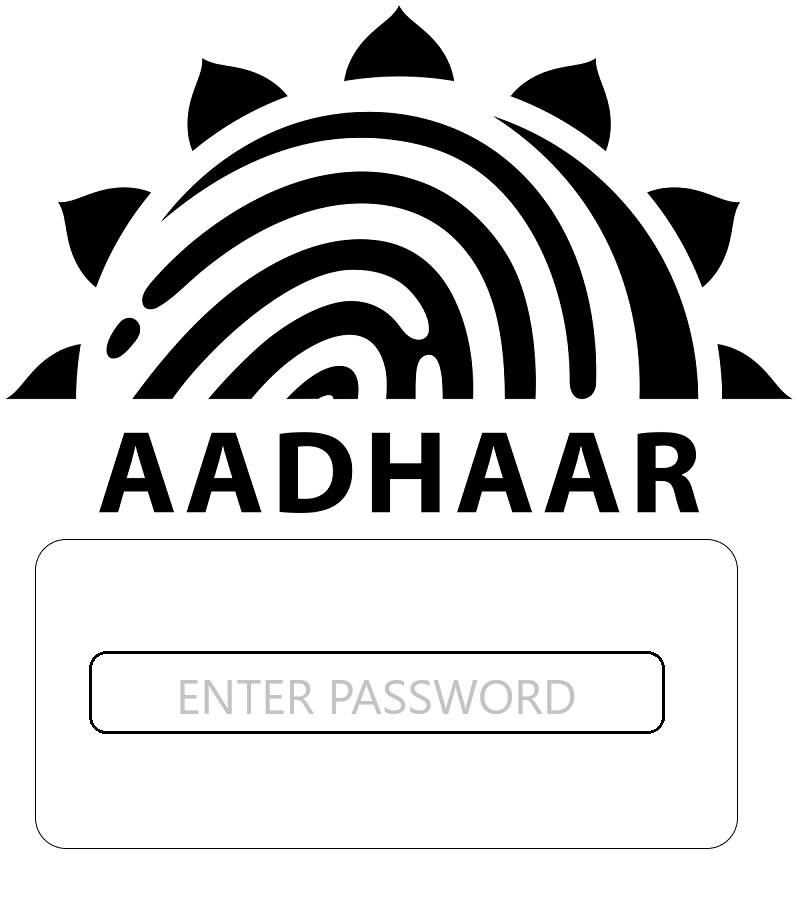 What is an Aadhar Card Password?
An Aadhar password is 8-digit pin access for digital protection and encryption of an e-Aadhar pdf file. It is very useful to protect our personal information about Aadhaar data like name, address, and other valid information.
What is the Aadhar Card Password format?
In earlier days Aadhar password is our residential pin code (Postal Pincode) given at enrollment process, now it's changed to Our first name 4 letters + year of birth
This eight digits individual password is a combination of the first 4 letters of the cardholder's Name written in CAPITAL letters (Name as noted in the Aadhaar card) and Year of Birth (in YYYY layout).
e Aadhar Password
It is the most important thing, so many people are living in rural areas and they don't know the password to unlock the Pdf. To enter the 8 Digit password of your 4-uppercase letters from your name as described in Aadhar and 4 digits from your year of birth as per the Aadhaar enrollment data.
Below are some examples of e-Aadhaar Card Pdf Passwords.
Example 1:
Name: HARIPRASAD
DOB: 26-06-1987
Password is: HARI1987
Example 2:
Name: RAJKUMAR
DOB: 29-01-1989
Password is: RAJK1989
Example 3
Name: P. KUMAR
Year of Birth: 1990
Password: P.KU1990
Why the e-Aadhar is Password Protected?
By password protection our valuable information can be protected and unable to access fraudsters and online cheaters. If passwords are insecure (or) short form it's easily hackable, strong passwords contain a maximum of eight or more characters.
Aadhar Password Unlock
The Aadhar Card Password protection contains eight characters and it's very difficult to guess.
How to Unlock the eAadhaar PDF by using the Unique Password
Step-by-step process to Unlock Aadhar by using a password:
We can download the e-Aadhar as a Pdf file from the UIADI Resident Portal at https://www.uidai.gov.in/.
Now Open the downloaded e-Aadhar Pdf file, it contains the password check, So Enter the password format as before discussed (Our first name 4 letters + year of birth).
3. Now the Pdf file is successfully opened displaying of Aadhaar Data of the Resident.
After unlocking the Pdf by using a secure password, make another copy of the Pdf without password protection by using the Print as Pdf option, so click on that print symbol (or) press Cntl+P on your keyboard and take the paper print or we can take a screenshot in gadgets like mobiles or laptops and use it as identity proof.
Advantages of Aadhar Card Password:
It's protecting from cybercrime, Hackers, and scammers online.
Your personal information is highly confidential and it should be safe.
Nobody can't access and misuse of e-Aadhar Pdf without a Password.
As e-Aadhar is protected with a password and is difficult for to others open the file.
What is an example of an Aadhar Card Password?
Ans: First four capital letters from your name and year of the resident as per the above format
2. How to recover my Aadhar Card Password if lose or forgot it?
There is no issue, you need to mind your Name and Birth of the Year as per Aadhaar Data, you will open any time and anywhere, but there is no option to recover option to regenerate.