There is the Most Effective Way to Remove Viruses from your IOS iPhone & Android Smartphone easily…
If you are a proud owner of an iPhone or any Android device then you have definitely experienced some problems while using it. This may range from constant crashing, hanging or even receiving spam messages. When this is the case, most likely your phone has a virus that needs to be removed as quickly as possible. Through this article, you will be able to determine whether your phone has a virus and the most effective way of removing it from your iPhone or Android phone.
What is a Computer Virus?
Every user of a phone or computer has come across the name 'Computer Virus' at some point in their life. A virus is a malicious code that has the capability of affecting the files and documents contained in your phone or computer. It may also work by booting your device or completely changing how it functions. This is made possible by multiplying in your device once you turn on an application that has a virus in it.
How to know if your Phone has a Virus (iPhone & Android)
Detecting the presence of a virus in your phone is very easy since it will most likely change the way it works. It is not necessary for you to install an antivirus on your phone for you to detect it, as there are other simple methods that can be used.
If you are still in doubt about whether your iPhone or Android phone has a virus, then consider looking at one of the following signs that a virus will portray in your device:
Spending more on data than before as it drains quickly even when you have not used it.
Constant crashing of the installed apps.
Additional apps in your device that you did not install.
Quicker draining of the battery even when it is not in use.
Pop-ups that keep on showing up as you browse the internet.
Some signs will also appear if your phone is too old and thus the most effective way of discovering a virus in your phone is by using the antivirus.
How to Effectively Remove a Virus from Your Phone
After detecting the presence of a virus through the constant signs that your phone displays, it is necessary that you take the correct measures to remove them. Getting rid of viruses in your phone is very important since it will increase the speed of your device while at the same time saving you data charges.
How to Remove Virus from Android Phones
Android devices are the main targets of Android Viruses that are mostly found in applications that are downloaded from online sites. These viruses can be effectively removed and contained through:
Finding and Removing Malicious Applications
Installing any Android app that has not been downloaded from Google Play Store is the most effective way of getting rid of a virus on your Android device. If you install an app from a different site, there is a very high chance of it containing a virus that will harm your Android device. You can install an app from your phone by following the steps below:
Open the settings of your device from where you will select applications.
Once it opens, go to the applications manager that contains all the apps on your phone.
Click on the app that you wish to uninstall.
Press 'Uninstall' to complete the process and prevent it from causing additional damage.
Factory Data Reset
There is a high chance that your Android device will continue misbehaving even after uninstalling the applications that had problems. If this is the case, it is recommended that you reset your phone to the factory settings so that all the data and apps may be erased.
Before you start this process, you should make sure that you have backed up the important data, as it will be lost together with the malicious apps. After you have done this, follow the steps below to reset your phone to the factory settings:
Open the settings of your phone and select 'Backup and Reset'.
From this option, choose 'Factory Data Reset'.
Reset the phone by clicking on ' Factory Data Reset'.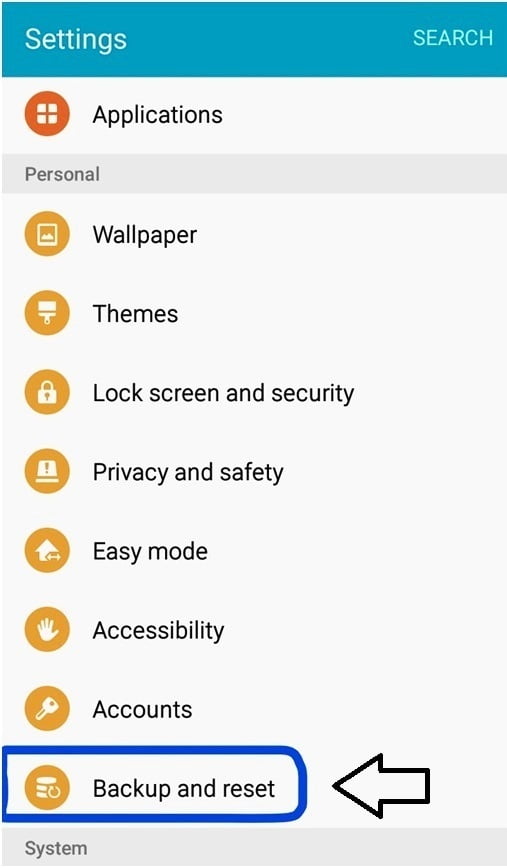 Every computer and smartphone has a safe mode included for troubleshooting purposes. In an Android device, the safe mode has the capability of booting it in a minimal user interface while at the same time getting rid of any third-party application.
Switching the phone to a safe mode can be easily done from the power off menu. If this is not possible with your phone, then you have to press a combination of buttons especially when the phone is off. This is done by simultaneously pressing the power button and the volume down button when the phone is switched off.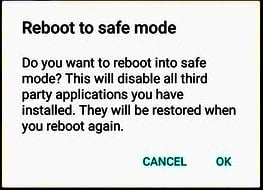 Effectively Removing any Virus From your IOS iPhone
iPhones are very secure and the chance of you getting an iOS virus is minimal unless it has been hacked by an iCloud. You can remove a virus from your iPhone using the ways given below:
Clear Cookies and History
Sometimes your Safari browser may constantly redirect you to other malicious web pages when you are trying to browse. This can be easily solved by clearing the private browsing data, as there may be a virus on iPhone Safari.
To clear this data, go to the settings of your iPhone and select 'clear history and data'. Click on this option to confirm that you really want to get rid of the history and data. If your main browser is Chrome, you should use the same way to clear data, cookies, and cache.
Restart your iPhone
If the problem does not go away once all the data, cache and cookies have been cleared, it is highly recommended that you restart your iPhone. This will ensure that any pop-up or iPhone virus message is completely erased from the system.
Switch off the iPhone using the power button and then restart it by holding onto the power button. Be patient with this step, as it may take longer than expected for the iPhone to reboot.
Restore your iPhone from Backup
Restoring your iPhone from backup will make it faster than it was before. This action can only be initiated using a Mac iTunes or computer and if you do not have them, it will prove to be difficult for you to back up the iPhone.
Factory Data Reset
Resetting your iPhone to the factory settings will completely erase any data that is on the phone and return it to the initial state of purchase. This process can be done by using
Access iPhone settings>General> Reset> Erase all contents and settings
With this step, your iPhone will be free from any virus
By following these effective ways, you will easily remove the virus from your Android Phone or iPhone. Remember to take the necessary measures that will prevent the virus from getting into your phone again.