The Find My app is a tool used to locate and play a sound on a missing iPhone, iPad, iPod touch, Mac, Apple Watch, Air Pods, or Beats headphones. To find a device, you need to make sure you activate "Find My Device" on it before you lose it. When you lose your phone, you can send a message to someone who finds it by using another device.
If you lost your device, cannot use the internet, or have almost no battery left, you can still find it with the Find My App. These nearby devices will safely share the location of your lost one with iCloud, and you can then see where it is on the Find My app.
What is the Find My App?
The Find My App helps you find your Apple gadgets, even if they are not connected to the internet. You can also use it to find things with Find My Tech. It also lets you see where your friends and family are, and it keeps your information safe.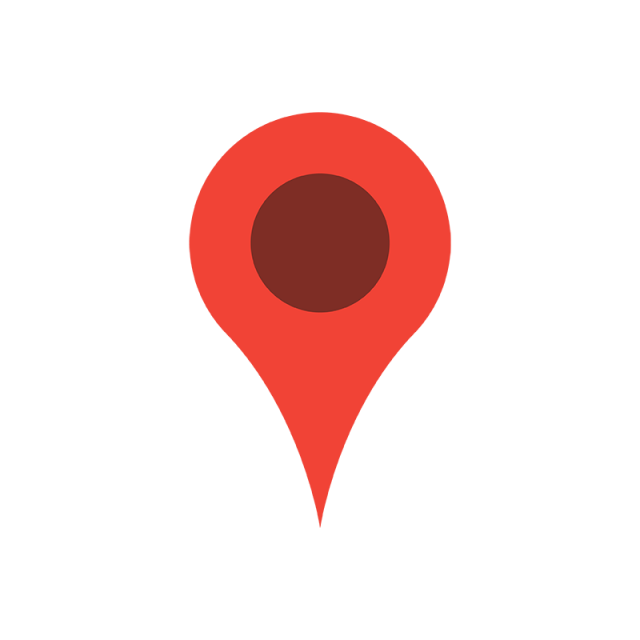 How to Disable Find My iPhone in Settings
Here is a simpler version of how to disable Find My iPhone in settings:
Take your iPhone and open settings.
At the top, click on your name.
Tap on "Find My."
Search for "Find My iPhone" and tap on it.
On Find my iPhone, tap to disable (turn off)
Enter your "Apple ID Password."
Finally, tap on the "Turn Off" button that you can see on the top right-hand side.
Now, your Find My iPhone is turned off.
How to Freeze Your Location Without Anyone Knowing
To freeze your location without knowing anyone, use the following methods:
Turning Off Share My Location
Open your device's settings.
Go down the screen and click "Privacy & Security."
Next, tap on "Location and Services."
find and tap on "Share My Location."
Tap on "System Services," then tap on "Frequent Locations."
Scroll downward until you reach "Pause Location," then tap on it
Using iTool to Freeze Your Location Without Knowing Anyone
A lot of times, we find it essential to change our actual location to a virtual location. This can be done by using iTool as follows:
On your PC, go to this website https://www.thinkskysoft.com/itools and download iTools.
Connect your iPhone to your PC using a cable.
When you connect it, a message will pop up. Click "Trust" to allow your PC to access your iPhone.
Choose the "Virtual Location" option.
Look for the place you want to pretend to be and click on it.
Press "Move" and wait for a few seconds.
When you have reached the location you want, click "Stop."
Switch Your Location to a New Device
This method is used to stop your location from updating on your iPhone and use another Apple device instead, as follows:
To do this, you will need another Apple device.
Open the Find My app on the new device.
Tap "Me," which you'll find at the bottom of the Find My app.
Then, tap "Use this device as My Location." This will make the new device your new location.
By doing this, if you leave the new device in one place, your location on Find My Friends will stay the same.
Turning on the iPhone's Airplane Mode
Airplane mode is something all phones have now. By using this method, you can freeze your location as follows:
On your iPhone, just swipe from the top to the bottom of the screen.
Toggle the "Airplane mode" on your iPhone
Turn off Wi-Fi.
But remember, if you turn off Airplane mode or turn on Wi-Fi, it will show your location on Find My.
Turning off and on your iPhone
This is the easiest one among all methods, as shown below
To switch off your iPhone, press and hold the power button.
By turning off your iPhone, people can only see your last location
Depending on your iPhone model, turning off the iPhone may change.
How to Use the Move Mode in iTools
Move Mode in iTools is used on your iPhone to act like it is in a different place. Follow these steps:
Connect your iPhone to your PC.
Click the "Toolbox" button.
Click "Virtual location" to start pretending you're somewhere else.
There are three ways to move around in "Move Mode" in iTools
Joystick Mode: You'll find this in the bottom left corner of the virtual location. Use it to move around like a joystick.
Walking Mode: Click the button that looks like a person to walk around.
Pin Mode: If you want to mark specific spots, click on pin mode, then click on the map to drop pins.
Type the name of the place where you want to pretend you are and click "move here."
To stop moving here, click "Pause" or "Stop."
How to Go Back to Your Actual Location on Your iPhone
Here is how to go back to your iPhone and get back to your actual location:
Disconnect your iPhone from the USB cable.
Your iPhone can be turned off in different ways. For some, it is holding down the power button, while on newer models, it is the power button and volume-up button together.
Depending on your iPhone model, turn it off using the appropriate method.
Wait for some time, then turn your iPhone back on.
By toggling the power button on and off, your phone will restart and display your real location.
What is "Find My iPhone," and why would I want to freeze my location on it?
Find My iPhone is an Apple service that helps you locate your lost or stolen iPhone, iPad, Mac, or other Apple devices. Freezing your location on Find My iPhone can be useful if you want to prevent your device's location from updating, which can protect your privacy or prevent someone else from tracking your movements.
Can I still use other Find My iPhone features when I freeze my location?
Yes, freezing your location on Find My iPhone only prevents the automatic updating of your device's location. You can still use other features like playing a sound, displaying a message, or remotely locking or erasing your device if needed.
Is freezing my location on Find My iPhone permanent?
No, freezing your location on Find My iPhone is not permanent. You can change the settings at any time by following the steps mentioned, as either freeze or unfreeze your location as needed.