We have all had the experience of mistakenly deleting something critical yet necessary on our Android phones. This horrible calamity frequently occurs with our SMS messages. It's not simple to get them back after we've lost them. But you are mistaken if you assume these messages go when you press the delete button. There are various simple methods for recovering deleted text messages on Android.
Deleted Text Massages
Text messages are saved in the phone's memory by the Android operating system. You want to save much space on a Phone by deleting messages; even a large number of plain text messages take up a negligible amount of space but you may wish to delete texts for privacy reasons or simply to make your Messages app more organized.
Options for Retrieving Deleted Text Messages on Samsung Device
When it comes to retrieving lost SMS on an Android phone, the scenario is a little different. If you haven't backed up your text messages to Google's cloud service, your best hope for recovering lost texts is to utilize a message recovery program. Then, make a practice of backing up your Android phone on a regular basis so that you can retrieve texts and other data in the future.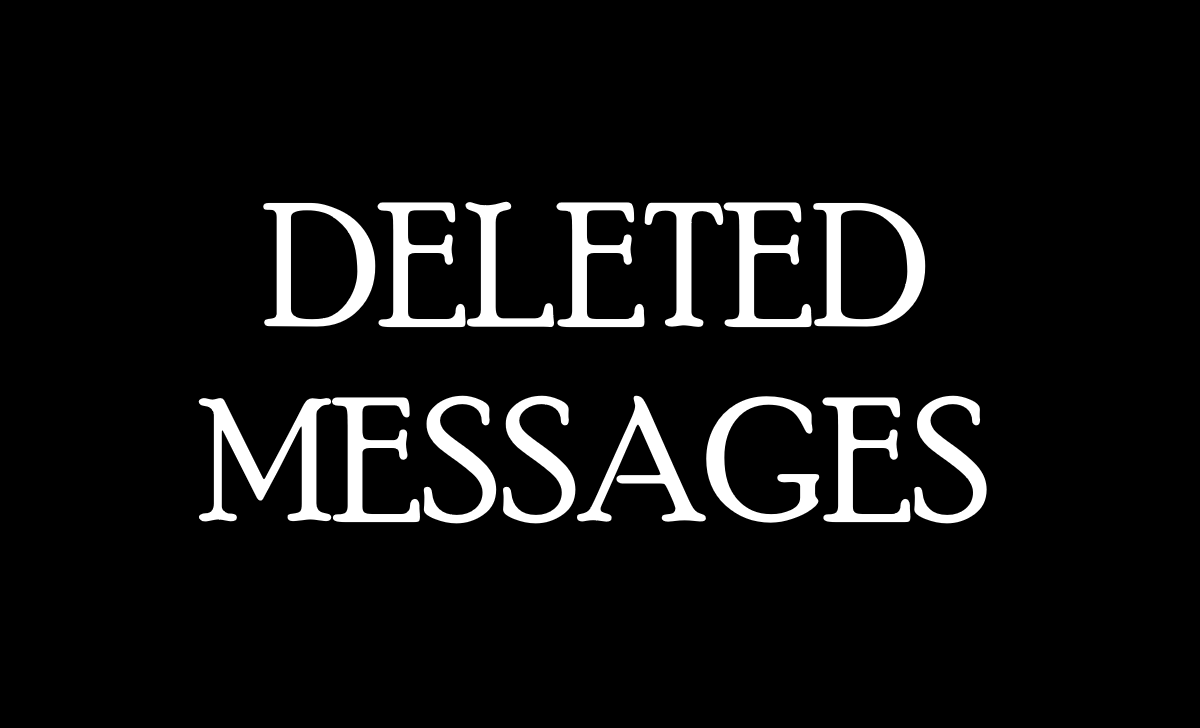 These programs frequently provide free trials and the ability to recover various sorts of data from your Smartphone, which might be useful. SMS Backup & Restore, FonePaw Android Data Recovery, and MobiKin Doctor for Android are some of the third-party programs for recovering lost messages on Android that have received great feedback online.
Check your Archived Inbox on Messages
It's also conceivable that you thought you erased text messages on your Android phone, but you just archived them and can't find them. To double-check before the recovery, here's how to look for and restore old text messages on Android.
Using Android, start the Messaging App.
Choose the three-dot menu in the interface's upper right corner.
To access the archived messages on your Android, choose Archived.
Long-press the text message you wish to unachieved, then press the up-arrow icon in the top menu to retrieve it.
How to Recover Deleted Text Messages on a Samsung Galaxy Phone
Users may save their Samsung data, including text messages, on the cloud using Samsung Cloud and Google Drive. You may even retrieve your Messages without a backup and backup if you have synchronized them to the cloud account.
Retrieve Deleted Messages on Samsung Without Backup?
Data loss usually appears accidentally, and we never have time to save our information. The most professional Android recovery program – Samsung Data Recovery – is the simplest solution for you to recover lost texts if you lose text messages on your Samsung Galaxy without a backup.
Just run the application after downloading it and connect your Samsung Galaxy to the computer using a USB cord.
Next, follow the steps to enable USB debugging. Follow the on-screen instructions to have the application detect your Samsung Galaxy.
When finished, the interface will look like this. Tap "Next" to proceed.
You may now visit the "Messages" folder, preview all text discussions, and choose the messages you wish to recover. Kindly check them off.
After your selection, click the "Recover" option. Choose a local folder in which to save the retrieved SMS. The erased texts are then restored to your PC.
Retrieve Deleted Messages on Samsung With Backup?
Using your Samsung phone, tap the "Settings" app.
Locate and choose "Cloud and Account".
Choose "Samsung Cloud".
Select "Messages".
Press the "Trash" button.
Choose the correct text chat.
To restore the deleted texts to your Galaxy, press the "RESTORE NOW" button.
Google Drive also has a "Trash" function. You can try to recover the deleted SMS messages through Google. For a limited time, deleted files may be stored in the "Trash" folder. (It will be kept by Google for 30 days.)
How to Recover Deleted Text Messages Using Third-Party Software
Another option is to use third-party data recovery software to retrieve lost text messages and photographs (applications). FonePaw is a data recovery tool for Android smartphones that helps you to recover lost data. To recover lost text messages and photographs using the FonePaw program, follow the procedures outlined below.
FonePaw Android Data Recovery software should be downloaded and installed on your computer.
Next, run the software and connect your computer to your Android device through a USB cord.
Then, on the screen, tap "Messages" and press "Next". It will carefully check device information.
Choose "Gallery" and "Photo Library" if you also want to restore your deleted images from your Android phone.
The FonePaw Data Recovery program downloads the FonePaw software on your Android phone automatically.
Allow the program to read the messages from your mobile on your PC.
Choose the messages you wish to recover and press the "Recover" button.
Is it Possible to Retrieve Lost Text Messages on Android without Root?

To find your deleted text messages on Android, you should root your phone since they are kept in a hidden section of your phone memory that the ordinary file explorer cannot reach. If the usual scan fails to locate the desired data, Android Data Recovery can only acquire access to the deleted messages by rooting your Android phone. So, you should always want to root your phone if you wish to get them back.

Deleted SMS Messages: How Long Do They Last Before Getting Overwritten?

There is no clear solution. Yet, we can tell you that the sooner you stop using your phone, the better your chances of getting it back.

Does Samsung Have a Method to Recover Lost Text Messages Without a Backup?

Without a backup, it is possible to recover lost text messages from a Samsung device. You can accomplish this with ease if you use the most flexible Samsung Data Recovery Tool.

How Can I Get Back Text Messages on Android That I Accidentally Deleted?

You may simply recover your deleted text messages from the backup folder if you have enabled Google Drive backups on your Android phone previous to the deletion.