The Starbucks Gift Card is a versatile and thoughtful present that opens the door to a world of delicious beverages, scrumptious treats, and cozy moments. Whether you're treating a friend, family member, colleague, or even yourself, a Starbucks gift card offers more than just coffee, it's an invitation to experience the delightful ambiance and diverse menu of one of the world's most beloved coffeehouses.
In this modern era of customizable experiences, a Starbucks gift card allows the recipient to tailor their drink or food order to their exact preferences, ensuring a truly personal touch. So, if you're ready to share the warmth and comfort of Starbucks with someone special or want to indulge in your own coffee, purchasing a Starbucks gift card is the perfect way to start the journey.
Starbucks Gift Cards
Starbucks offers a variety of gift card options to suit different occasions and preferences. Here are some common types of Starbucks gift cards:
Physical Gift Cards.
Digital Gift Cards.
Personalized Gift Cards.
Corporate Gift Cards.
Limited Edition Gift Cards.
Mobile App Gift Cards.
Bulk Order Gift Cards.
Subscription Gift Cards.
Buy Starbucks Gift Card
Certainly, there are several ways to purchase Starbucks gift cards, catering to different preferences and occasions. Here are some ways you can buy Starbucks gift cards:
In-Store Purchase.
Online Purchase.
Mobile App.
Retailers and Supermarkets.
Online Retailers.
Corporate or Bulk Orders.
Third-Party Websites.
Subscription Services.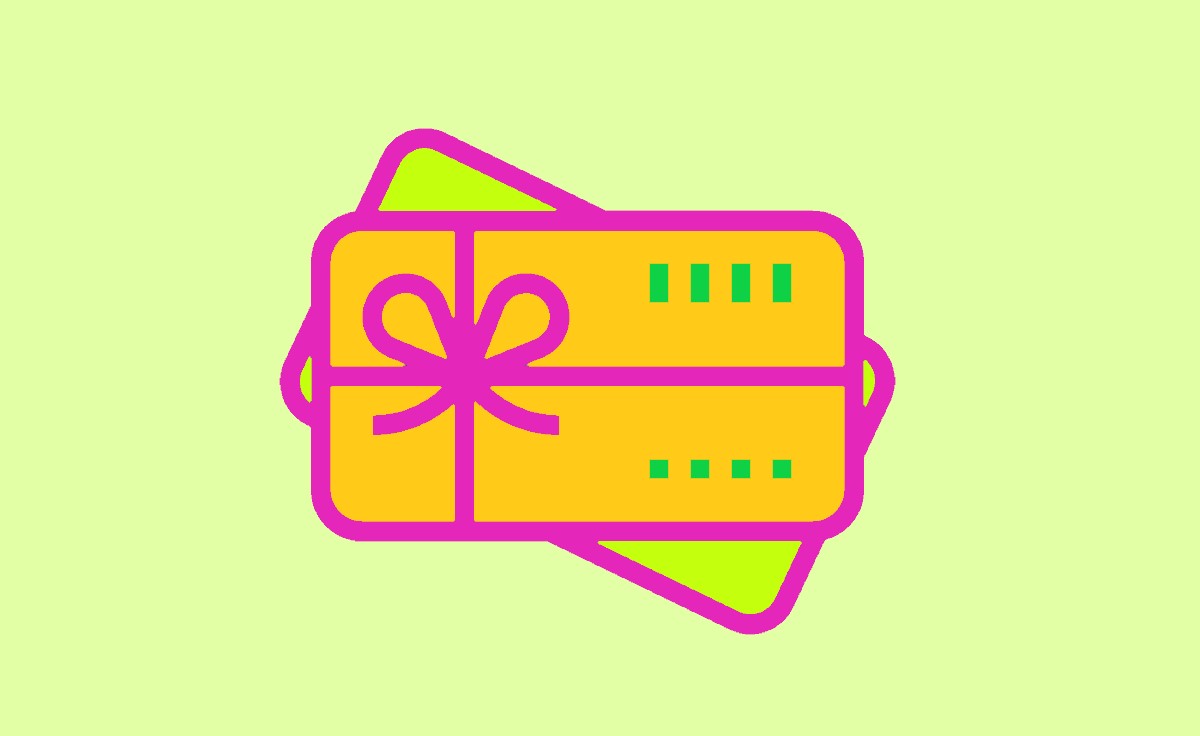 How to Buy Starbucks Gift Card
Buying a Starbucks gift card is easy and can be done through various methods. Here's a step-by-step process on how to buy a Starbucks gift card:
Starbucks Gift Card In-Store Purchase
Visit a nearby Starbucks store.
Approach the cashier or the counter where gift cards are displayed.
Choose a physical gift card from the available designs.
Let the cashier know the amount you want to load onto the card.
Pay for the card at the counter and receive the activated gift card.
Starbucks Gift Card Online Purchase from Official Starbucks Website
Visit the official Starbucks website https://starbucks.com.
Navigate to the "Gift Cards" section.
Choose between physical and digital (eGift) cards.
Select a design for the card.
Enter the desired amount to be loaded onto the card.
Provide recipient information and a personalized message if it's an eGift card.
Place the gift card into your cart and proceed to the checkout stage. Input your payment details and finalize the transaction.
If it's a physical card, it will be shipped to your designated address. If it's an eGift card, it will be emailed to the recipient.
Starbucks Gift Card Purchase through Mobile App
Download and set up the Starbucks mobile application on your smartphone.
Log in or establish an account if you don't already have one.
Tap on the "Gift" icon within the app.
Choose between sending a gift or adding a gift card to your app.
Follow the prompts to customize the gift card, including the design and amount.
If sending as a gift, enter the recipient's email address.
Place the gift card in your shopping cart and proceed to the checkout.
Complete the payment process.
Starbucks Gift Card Purchases through Retailers and Supermarkets
Visit a local supermarket or retailer that sells gift cards.
Look for the section where gift cards are displayed.
Find the Starbucks gift card options.
Choose the design you prefer and bring it to the checkout counter.
Pay for the card at the counter, and it will be activated.
How to Buy Starbucks Customized Gift Cards
To purchase customized Starbucks gift cards, follow these steps:
Visit Starbucks' official website at www.starbucks.com.
Look for "Gift Cards" on their website. It could be located either at the page's top or bottom.
Select "Customized Gift Cards" or a similar option. This is where you make your own special card.
Choose a picture for the card. You can use their designs for special occasions.
Write a note or message for the card if you want. It's a nice personal touch.
Say how much money you want on the card. You can choose an exact number.
If you're giving the card to someone else, put their name and email.
Click a button that says "Add to Cart." It's like putting things in an online shopping basket.
Look over your choices. Make sure everything is right.
Go to the checkout part. You'll need to give your payment info and where to send the card.
Depending on whether it's a digital or a real one, you'll get an email or the card will be sent to your address.
Starbucks Gift Card Registration
Registering a Starbucks gift card allows you to track your card balance, earn rewards, and enjoy various benefits. Here's a step-by-step guide on how to register your Starbucks gift card:
Go to Starbucks' official website at www.starbucks.com.
If you already have a Starbucks account, sign in using your username and password. If you don't have an account, click on "Join" or "Create Account" to set one up.
Once you're logged in, find the "My Account" section or look for a specific "Gift Cards" area.
If you have a physical gift card that you haven't registered yet, you'll need to add it to your account. Choose "Add a Card" or a comparable choice.
Type in the card number and security code. You can usually find this information on the back of the card.
Starbucks often lets you give your card a nickname for easy identification if you have multiple cards.
Some regions might require you to provide additional information, like your ZIP code, to verify your account.
Double-check the details you entered. Press the "Add Card" button or an equivalent option if everything appears satisfactory.
Once you've successfully added the card, it's now registered to your Starbucks account.
By registering your card, you can start earning rewards and enjoying benefits like free drinks and special offers.
How to Buy Starbucks Gift Cards in Bulk
Buying Starbucks gift cards in bulk can be a great option for corporate events, employee incentives, or large-scale gifting. Here's how you can do it:
Starbucks has a special website where you can buy lots of gift cards at once. You can find it on the main Starbucks website.
Look at the different ways you can buy a bunch of gift cards. Starbucks usually offers different groups or sets of cards you can get in bulk.
Choose whether you want physical gift cards or digital ones. You can also pick a design that fits your event or brand if you can change how they look.
Say how many gift cards you want to buy. Sometimes you have to choose from a set amount.
If you can change them, you might add a logo, message, or your company's details to the gift cards to make them more unique for your event.
Add the group of gift cards you want to your online cart.
Check your order to make sure everything is right, like how many cards you're getting and if they're customized. Then, buy them.
Put in the payment info and where you want the cards to go.
Say whether you want the cards to be mailed to places or emailed if they're digital.
Once you're sure about everything, finish buying the gift cards.
Depending on how you asked for them to be delivered, the big bunch of cards will be sent to where you want.
Once you have the big bunch of cards, you can give them out to the people you planned to give them to.
How to Earn Stars for Buying Starbucks Gift Cards
Earning stars for buying Starbucks gift cards works through the Starbucks Rewards program. Here's how it usually works:
Sign up for the Starbucks Rewards program. You can do this by downloading the Starbucks mobile app or registering on their website.
If you purchase a physical Starbucks gift card from a store, you can link it to your Starbucks Rewards account. If you buy digital gift cards, they are often automatically linked when you purchase them online.
When you use your linked gift card to pay for drinks, food, or other items at Starbucks, you'll earn stars. The number of stars you earn usually depends on the amount you spend.
If you receive a Starbucks gift card, you can also earn stars when you use it to make purchases, just like you would with any other payment method linked to your Starbucks Rewards account.
Sometimes, Starbucks may offer promotions where you can earn bonus stars for specific purchases or actions.
As you earn stars, they accumulate in your Starbucks Rewards account. Once you've collected enough stars, you can redeem them for free drinks, food items, or even merchandise, depending on the rewards available at the time.
Do Starbucks employees get discounts on gift cards?
Yes, Starbucks employees often receive discounts on certain purchases, including gift cards. The exact discount rate may vary, but it's common for employees to get a reduced price on Starbucks gift cards as one of their employment perks.
Can you buy gift cards with the Starbucks app?
Yes, you can buy Starbucks gift cards using the Starbucks mobile app. The app allows you to purchase digital gift cards that you can use for yourself or send to others. You can load money onto these digital gift cards and use them to make purchases at Starbucks stores.
Can I buy Starbucks gift cards with Bitcoin?
Starbucks does not directly accept Bitcoin as a payment method for purchasing gift cards or any other products. However, this information might have changed since then, so I recommend checking the official Starbucks website or contacting their customer support for the most up-to-date information on accepted payment methods.