eBay, the well-known online marketplace, offers a convenient way to shop for a wide variety of products, ranging from electronics and fashion to collectibles and home goods. To enhance your shopping experience or to give someone the gift of choice, eBay provides a versatile solution: eBay Gift Cards. These gift cards serve as a form of prepaid credit that can be used to make purchases on the eBay platform.
Whether you're looking to surprise a friend or family member with a thoughtful present or simply want to manage your own online shopping budget, eBay Gift Cards offer flexibility and ease of use. With an eBay Gift Card, you gain the freedom to explore a vast selection of items across various categories and shop from different sellers. The cards come in different denominations, allowing you to select the amount that best suits your needs or the preferences of the recipient.
eBay Gift Cards can be an excellent way to introduce someone to the exciting world of online shopping or to provide them with the means to purchase items they've had their eye on.
eBay Gift Card
An eBay Gift Card is a prepaid card that can be used as a form of payment for purchases on the eBay online marketplace. The card comes in various denominations, allowing users to choose the amount they want to load onto the card. eBay Gift Cards can be redeemed by entering the card's unique code during the checkout process on eBay. The card's value is deducted from the total purchase amount.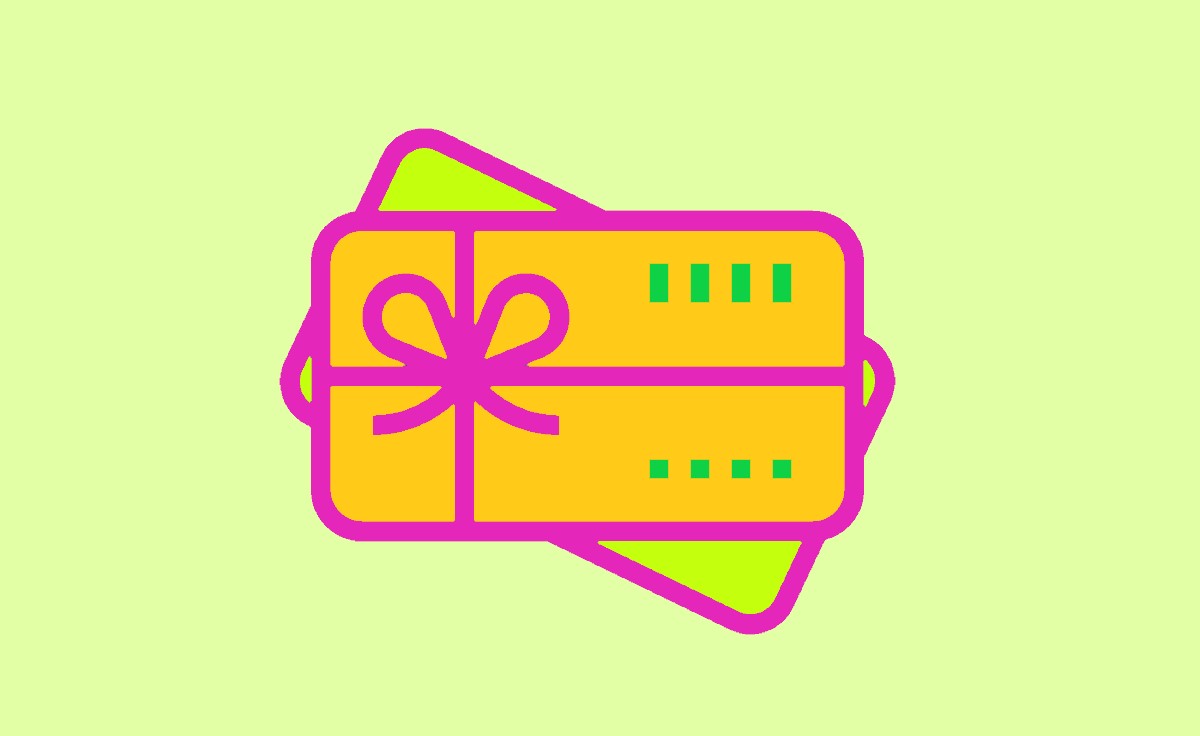 These cards can be used to buy a wide range of products across different categories available on eBay, including electronics, fashion, home goods, collectibles, and more. eBay Gift Cards are designed for online use and cannot be used for in-store purchases at physical retail locations. Users can usually use multiple eBay Gift Cards to pay for a single purchase if the total value of the cards covers the transaction amount.
Where to Buy eBay Gift Cards?
Many physical retail stores offer eBay gift cards, including major retailers like Walmart, Target, Best Buy, and convenience stores.
Online platforms like Amazon and the official eBay website often sell eBay gift cards, allowing you to purchase and receive them digitally.
Some grocery store chains also carry eBay gift cards, making them accessible while you're doing your regular grocery shopping.
Pharmacy chains like CVS and Walgreens sometimes stock eBay gift cards alongside their other gift card offerings.
Electronic stores such as GameStop or electronic specialty shops may carry eBay gift cards, especially if they have a gift card section.
Some malls or shopping centers have dedicated kiosks that sell a variety of gift cards, including eBay gift cards.
Websites that specialize in selling gift cards, like GiftCards.com or Raise, often have eBay gift cards available for purchase.
Occasionally, gas station convenience stores might have eBay gift cards among their selection of gift cards.
Large superstore chains like Costco or Sam's Club may carry eBay gift card multipacks at a discounted price.
How to Buy eBay Gift Cards Online
You could purchase eBay gift cards online through various platforms. However, please note that the specific steps and methods might have changed since then. Here's a general guide on how to buy eBay gift cards online:
Visit the official eBay website https://ebay.com.
Search for "eBay gift card" in the search bar.
Look for listings of eBay gift cards being sold directly by eBay or reputable sellers.
Select the denomination (value) of the gift card you want to purchase.
Add the gift card to your cart and proceed to checkout.
Follow the instructions to provide your payment details and complete the purchase.
How to Buy eBay Gift Cards in Store
Purchasing an eBay Gift Card in a physical store is a straightforward process. Here's a step-by-step guide on how to buy an eBay Gift Card in-store:
Locate a physical retail store that sells eBay Gift Cards. These cards are often available at various grocery stores, convenience stores, electronics retailers, and big-box retailers.
Visit the selected retail store in person. Look for the gift card section, usually near the checkout counters or in a dedicated display.
Select the eBay Gift Card with the desired denomination. eBay Gift Cards come in various denominations, allowing you to choose an amount that suits your needs.
Carefully inspect the eBay Gift Card to ensure that it's not tampered with and that the protective scratch-off area on the back of the card is intact. This area conceals the card's unique code, which is necessary for redemption.
Take the selected eBay Gift Card to the store's checkout counter. Present it to the cashier, who will scan the card and complete the purchase transaction. You will pay the face value of the gift card plus any applicable taxes or fees.
After the transaction is complete, the cashier will provide you with a receipt as proof of purchase. Keep this receipt for your records. The eBay Gift Card itself can also be given as a gift or kept for personal use.
Some eBay Gift Cards might need to be activated before use. If the card requires activation, follow the instructions provided on the card or the packaging. This usually involves scratching off the protective coating to reveal the unique code and following the activation steps.
How to Get an eBay Gift Card Redeem Code
Buy an eBay gift card from authorized retailers, both online and offline. Choose the desired card value that suits your needs.
Check official eBay gift card sellers on their website. Be cautious of scams and only buy from reputable sources.
Look for eBay gift cards in supermarkets, convenience stores, and electronics shops.
Beware of online generators claiming to provide free eBay gift card codes; these are often scams.
If buying a physical card, scratch off the protective panel on the back to reveal the code.
Log in to your eBay account or create one if you don't have an account.
Go to eBay's official gift card redemption page.
Carefully input the gift card's redeem code from the back of the card or the email.
Once validated, the card value will be added to your eBay account balance.
How to Get eBay Gift Card Code Email Delivery
Getting an eBay gift card code through email delivery usually involved purchasing the gift card from a reputable online retailer or marketplace.
Go to the eBay Gift Cards page at https://www.ebay.com/rpp/ebaygiftcard.
Select the amount of the gift card you want to purchase.
Choose to have the gift card delivered via email.
Enter the recipient's email address.
Enter your shipping address if you want the gift card mailed to you.
Select a payment method and pay for the gift card.
You will receive an email with the gift card code within a few minutes.
How to use my eBay gift card
Here are the steps on how to use your eBay gift card:
Go to eBay.com and sign in to your account.
Find the item you want to purchase and add it to your cart.
Click on the "Checkout" button.
Scroll down to the "Payment" section and select "Gift Cards or eBay Bucks" as your payment method.
Enter your eBay gift card code and click on the "Apply" button.
Your eBay gift card balance will be applied to your purchase.
If the balance on your gift card is insufficient to cover the entire purchase amount, you must pay the remaining balance with another payment method.
Click on the "Confirm and Pay" button to complete your purchase.
Does my eBay Gift Card Expire?
eBay gift cards generally do not have expiration dates. This means that the funds on the gift card should remain valid indefinitely until they are used to purchase on the eBay platform. However, it's important to note that policies and terms can change, so it's recommended to check the official eBay gift card terms and conditions or contact eBay customer support for the most up-to-date information regarding gift card expiration policies.
Can you return eBay gift cards?
eBay gift cards are typically non-refundable once purchased. Since they are treated as prepaid cards, most retailers and eBay do not offer returns or refunds for gift card purchases. It's essential to ensure you're purchasing the correct denomination and verifying the terms and conditions before buying an eBay gift card.
Can you use a Visa gift card on eBay?
Yes, you can generally use a Visa gift card to purchase on eBay. When checking out, you can add your Visa gift card as a payment method, similar to a regular credit or debit card. However, remember that some Visa gift cards might have restrictions on international online purchases or might not be accepted on certain platforms, so it's advisable to check with the issuer of the gift card.
How much do eBay gift cards cost?
eBay gift card costs vary based on their denominations, which can range from as low as $10 to higher values like $100 or more. The cost is equivalent to the face value of the gift card; for example, if you purchase a $50 eBay gift card, you'll pay $50 for it.
How can I use an eBay gift card internationally?
You can use an eBay gift card for international purchases on the eBay platform as long as eBay supports the country you're purchasing from. During checkout, select the eBay gift card as your payment method and enter the card's unique code. However, make sure the seller ships to your international location, and be aware of any currency conversion fees that might apply. Remember that there could be regional variations regarding accepted payment methods and shipping options.