Airbnb is a platform that has a revolutionary way of exploring the world and offers an opportunity to give someone more than just a trip. With an Airbnb Gift Card, you can offer them an adventure a chance to connect with cultures and create memories. By allowing recipients the freedom to choose their destination, accommodations, and unforgettable experiences, the Airbnb Gift Card serves as a medium for transforming wonderful dreams into reality.
Airbnb has completely transformed the hospitality industry by providing a platform where individuals can share their homes, apartments, and unique spaces with travelers seeking immersive stays. The versatility and convenience of the Airbnb Gift Card open up a network of stays and activities for both gift givers and recipients alike.
In this article, we will learn on a captivating journey into the world of Airbnb Gift Cards, demonstrating how they can be the gateway to adventures and cherished moments for yourself or your loved ones.
Airbnb Gift Card
An Airbnb Gift Card is a versatile gift that allows the recipient to embark on travel experiences. Similar to gift cards, an Airbnb Gift Card holds a value that can be used on the Airbnb platform for accommodations, experiences, and more. It opens doors to discovering destinations, staying in homes, and engaging in local activities and adventures worldwide.
This gift does not satisfy the wanderlust of the recipient. Also promotes a deeper connection with different cultures and communities. So whether you want to surprise someone or indulge in your unforgettable journey, consider the Airbnb Gift Card as your gateway to unparalleled travel experiences.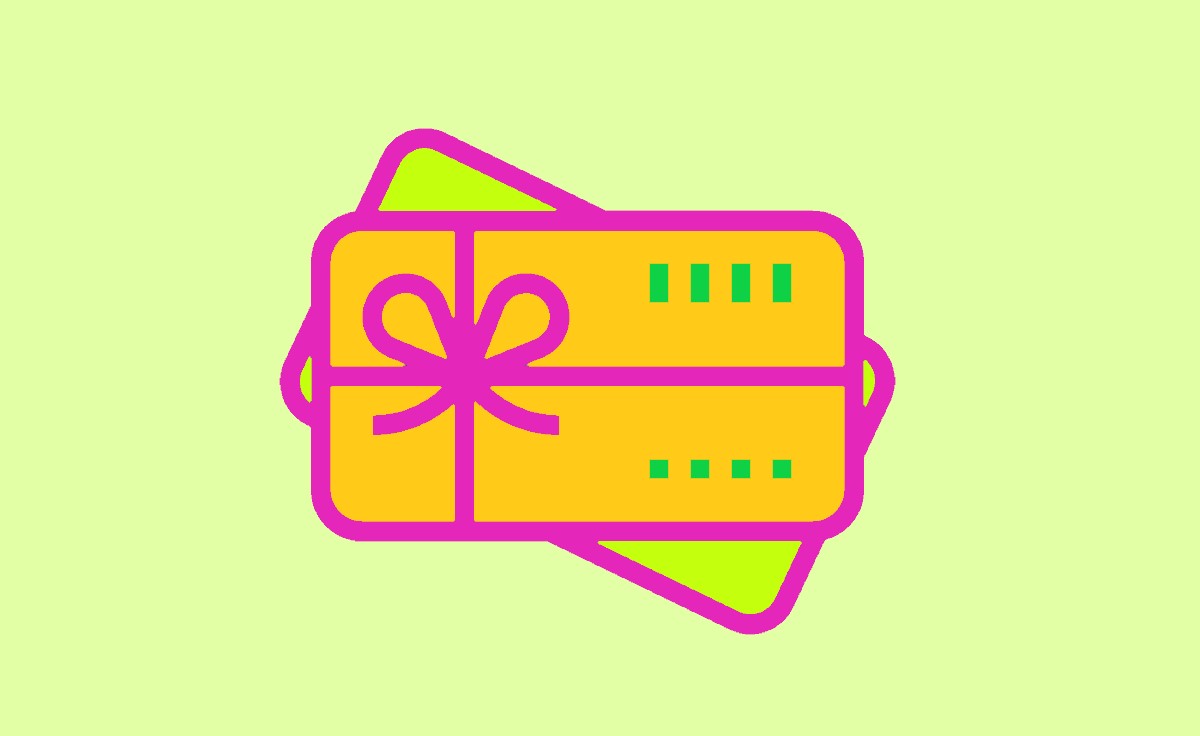 Where to Buy Airbnb Gift Cards?
You can buy Airbnb Gift Cards from a variety of sources, both online and in physical stores. Here are some popular options for purchasing Airbnb Gift Cards:
Airbnb Website.
Online Retailers.
Grocery Stores and Retailers.
Banks and Financial Institutions.
Airbnb Experiences.
Gift Card Exchanges.
Gift Card Malls.
How to Buy Airbnb Gift Cards Online
You can purchase Airbnb Gift Cards either online via the Airbnb website or from retailers. Here is a straightforward process on how to buy an Airbnb Gift Card through the Airbnb website:
To access the Airbnb website, open your web browser—type "https://airbnb.com" in the address bar. Press "Enter" to proceed.
If you are already a user of Airbnb, log in using your email address and password.
After logging in, navigate to the "Gift Cards" or "Gifts" section on the Airbnb website. You can find this section either in the menu or under the "Help" tab.
In the section dedicated to Gift Cards, you will usually find options to buy types of Airbnb Gift Cards, such as eGift Cards or physical ones. Feel free to choose the type of accommodation that fits your preferences best.
Once you have chosen the gift card type and amount, click on either the "Add to Cart" or "Buy button. This action will add the Airbnb Gift Card to your shopping cart.
Take a moment to review all the details of your order in the shopping cart to make sure they are accurate. If everything looks good, proceed to checkout.
To complete your purchase, you will need to provide your payment information. This typically involves entering your credit card details, billing address, and any other relevant information.
After providing your payment information, take one look at your order. Then click on the "Confirm Purchase" or "Complete Purchase" button.
How to Buy Airbnb Gift Card at a Store
Begin by finding stores in your vicinity that offer gift cards. Common places like supermarkets, drugstores, convenience stores, and certain specialty gift shops Usually have a variety of gift cards, including Airbnb Gift Cards.
Visit the store where you think Airbnb Gift Cards are available.
In stores, you can find a section for gift cards. Look out for a display rack or kiosk for gift cards. It's typical to see different options for gift cards grouped together.
When it comes to Airbnb Gift Cards, they usually come in amounts. Choose the amount you want to buy. Remember that the available denominations might differ from store to store.
Once you've bought an Airbnb Gift Card, make sure to keep the receipt in a location as evidence of your purchase. It's always an idea to have it handy in case you ever need it especially if the card goes missing or gets stolen.
How to Get Airbnb Gift Card Redeem Code
To obtain a redeem code for an Airbnb gift card, you have two options. You can buy a gift card from a participating retailer or purchase a digital gift card directly from the Airbnb website.
If you choose the gift card, you will find the redeem code printed on the back of the card. However, if you opt for the gift card, the redeem code will be sent to your email.
Once you have obtained your redemption code, follow these steps to redeem it on either the Airbnb website or mobile app:
Log in to your Airbnb account via their website or mobile app.
Navigate to the "Payment Methods" tab.
Click on "Add a payment method."
From the list of options provided select "Gift Card."
Enter your code for the gift card. Then click on "Redeem."
Your Airbnb gift card balance will then be added to your account allowing you to begin booking stays and experiences.
How to Get Airbnb Gift Card Code Email Delivery
To receive an Airbnb gift card code via email, you can buy a gift card directly from the Airbnb website. Follow these instructions:
Visit the Airbnb website. Log in to your account.
Click on the "Gift Cards" option located in the navigation bar.
Choose the option labeled "Digital Gift Card."
Indicate the desired amount for the gift card. Specify the date of delivery.
Provide the recipient's name and email address.
Optionally include a message.
Double-check your order details before clicking on the "Pay button.
After your order is processed an email containing the Airbnb gift card code will be sent to the recipient.
How to use my Airbnb gift card
To use your Airbnb Gift Card, you will first need to redeem it on the Airbnb website or through the Airbnb app. Once redeemed you can apply the balance towards booking accommodations or experiences.
How to Activate Airbnb Gift Card
Airbnb gift cards don't require activation. Once you've purchased a gift card, you can redeem it on your account by logging in at the Airbnb official website or mobile app. To claim your gift card, follow these instructions:
Does my Airbnb gift card expire?
Airbnb Gift Cards typically do not expire. This means the funds on an Airbnb Gift Card should remain valid and usable indefinitely. Airbnb has a policy of not imposing expiration dates on their gift cards, allowing users to use the card balance whenever they choose.
Please note that there are exceptions to this rule. For example, if you purchase an Airbnb gift card from a retailer, the retailer may have its own expiration policy for gift cards. Additionally, if you receive an Airbnb gift card as part of a promotion or contest the terms and conditions of the promotion or contest may specify an expiration date for the gift card.
What is an Airbnb Gift Card?
An Airbnb Gift Card is a card that you can purchase with an amount of money loaded onto it. You can use this card to pay for your accommodations, experiences, and other services when using the Airbnb platform.
Where can I purchase Airbnb Gift Cards?
You have the option to buy Airbnb Gift Cards on the Airbnb website or from retailers like supermarkets, convenience stores, and gift card kiosks.
What denominations are available for Airbnb Gift Cards?
Airbnb Gift Cards are usually available in amounts. The options may vary. You can find them in denominations like $25, $50, $100 and more.
Can I purchase an Airbnb Gift Card for someone else?
Absolutely Airbnb Gift Cards are choices for gifts. You also have the choice of buying a gift card. Then, either send it directly to the intended recipient or share the gift card details with them.
How do I redeem an Airbnb Gift Card?
To use an Airbnb Gift Card, you must have an Airbnb account. Simply log in to your account navigate to the "Redeem Gift Card" section input the card information and the card's value will be credited to your account.