Because Google is a massive combination of computer goods, it includes a multitude of hidden features and games. There is something for everyone, from IT geeks to casual customers. I've attempted to include all of the fascinating and hidden Google games in one article so that you may have fun in short bursts.
Google Games
A multi-platform gaming environment developed and run by Google, Google Play Games offers smooth gameplay on desktop computers, Chrome books, and mobile devices. A selection of Android games specially selected for PCs and Chrome books was included in the beta release of Google Play Games for PC.
Instant play, gamer profiles, and achievements are available on Google Play Games for mobile devices. On Computers and mobile devices, the user's gaming profile is synchronized with Google Play Games.
How to Play Free Google Games on Android
Using your Android phone, you may play several free games without having to download anything from Play Games. The majority of the previously mentioned secret Google games are among the many more games included in this program.
Also, these games allow you to select from a large selection of games from the software, preventing your phone's storage from being quickly filled with game installs. With your Android phone, you may also play Chrome-based Google games right from the browser.
How to Play Google Games with Google Assistant
Make sure your Home or Nest device is up to date before saying, "Hey, Google, play" followed by the name of the selected game from the list below. Please take note if we suggest using a screen device like the Nest Hub Max to play a certain game. Keep up with Google's Kids Space, which specializes in this kind of entertainment, if you're looking for specialized kid-friendly or instructive games.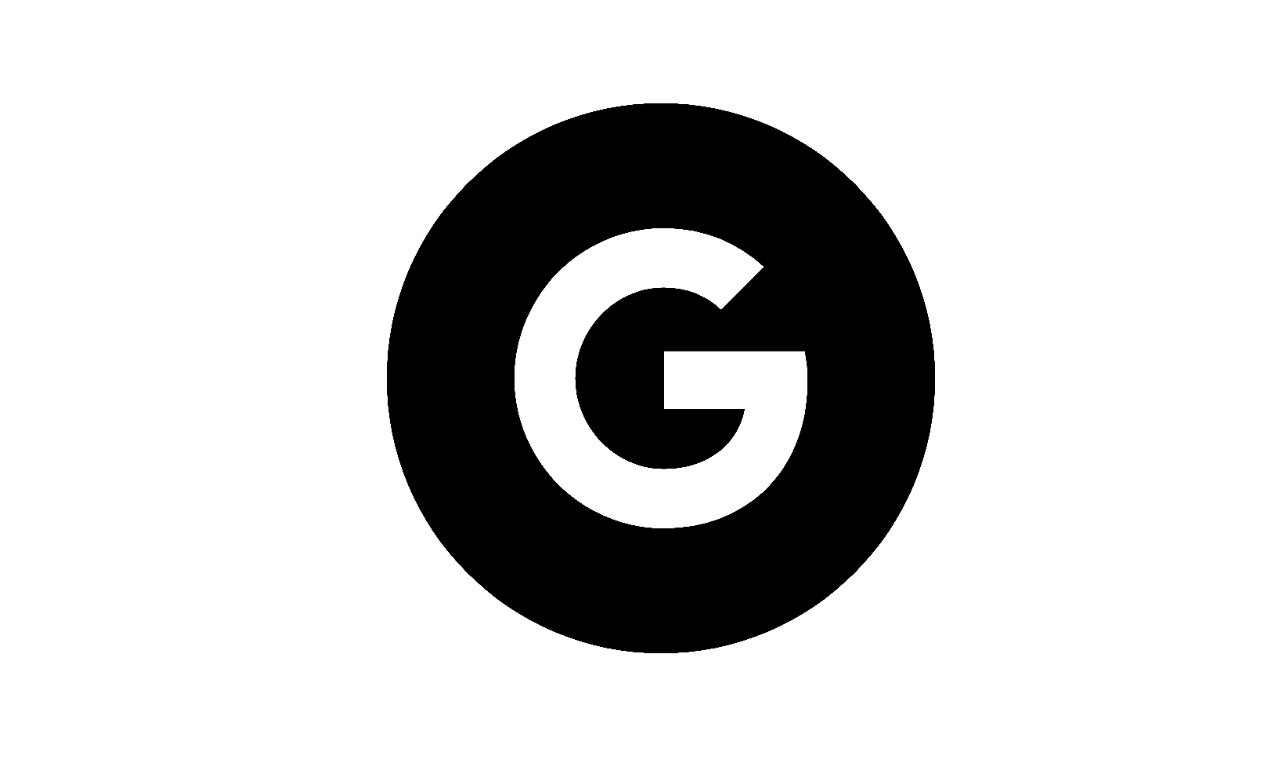 How to Play Google Games on Chrome Browser
Playing games on the Google Chrome web browser is simple.
You begin by looking for games in the Google Chrome Store.
To play a game, simply select it from the category list if not. as soon as you have your preferred game.
Just click on the button "add to chrome". Then Chrome will automatically install the game to your browser. Enjoy gaming.
How to Play Hedden Games on Google
There are a few secret games that you may play with Google Assistant, in addition to the games that are featured on Google Home. Just say, "Hey Google, let's play a game" to get access to these games.
Best free Games on Google
As previously noted, you may access these secret Google games on your Desktop and smartphone by using a variety of Google services. Let's talk about these top free games on Google right now. We also discuss how simple it is to access these entertaining Google games.
Tic-Tac-Toe
The first original game just required two players, some free time, and a notebook, whereas the previous games on our list at least required a gaming console or a mobile phone. Indeed, we are discussing Tic Tac Toe. When played with the appropriate person, this straightforward game may be entertaining even though it frequently ends in draws once you figure out the basic rules.
You may play this classic game anytime you have free time, thanks to Google. To play, simply write "Play Tic-Tac-Toe" Arrange the X or O character in such a way that the opponent cannot link three of their characters in a straight line.
T-Rex Dash
We are aware of how thrilling it might be to see the "There is no Internet Connection" emblem, particularly if all you were hoping for was that particular Google search result. You may play the T-Rex run instead of waiting for the internet to function normally. The nice thing about this is that when your internet goes off, the game just comes up on its own without you having to download anything.
The controls are rather straightforward, and the game grows harder as you advance through the various degrees of difficulty. When the game's speed picks up, be sure to avoid the pterodactyls and cacti that may fall in your path.
PAC-MAN Doodle
PAC-MAN: For all of our young viewers, The game has been adapted in several ways throughout the years and is now considered a staple of pop culture. It's interesting to note that Google has made sure you can play this easy-to-play game on the go.
To play PAC-MAN on your browser right away, simply type the phrase "Play Pac-Man" into Google. The only thing left to accomplish at this point is to absorb as many dots from the maze while avoiding the ghosts. Yes! Throughout your games, four ghosts will pursue you.
Google Atari Breakout Game
One of our favourite childhood games was transformed by Google into an Easter egg, and once you start playing it, you won't be able to stop.
When you search for "Atari Breakout" on Google, the photos that come up as results are transformed into vibrant bricks that you can smash with a ball and a paddle, you'll be sent to the desired search results once you've completed the game.
Google Solitaire
We all have fond memories of playing Patience on our Windows PCs, making it one of the best offline Google Chrome games. Moreover, Google Chrome now allows you to play Solitaire. There are nine distinct game kinds available to you in this Chrome edition.
The card may be moved by clicking and dragging it to the desired spot, or by making a single click, and it will be put in the centre of the screen. If you accidentally make a bad move in the game, there are additional hints and an undo option. You may test yourself by trying to achieve the greatest score in the shortest period.
Google Snake
The original "Snake" game that came with the vintage Nokia phones must be recalled if you were a child in the 1990s. For those who are unaware, this straightforward yet compelling game features a snake that expands after devouring dots from the playing pitch. While keeping the Snake from biting its tail, you must swallow the most dots possible.
Snake can be played straight in your web browser with Google. To Play the Google Snake game, simply put "Google Snake" into the search box and press "Play".
Hot Air Balloon
You may adjust the balloon's altitude in the Hot Air Balloon game by heating it or opening the air flaps. A force known as buoyancy lifts the balloon with hot air. The balloon can travel the longest distances using weight differential, wind velocity, and a finite amount of fuel. The examination of the following ideas will be aided by the hot air balloon game: the link between density and volume and between temperature and volume.
Google Cloud
Google Cloud is introducing Google Cloud for Live Games, their new gaming approach. It indicates that it will help gaming firms become more flexible by utilizing its extensive worldwide infrastructure. And it recognizes that, despite the failure of Google's own Stadia cloud gaming service, the cloud is crucial to the operation of all current game companies, particularly the "live service" games (such as Fortnite, Warzone, and Genshin Impact), which are monopolizing a significant portion of the market.
Google Flight Simulator
an undiscovered aviation simulator. You may launch your virtual jet from a number of airports or from anywhere in the air. The tool was so well-liked that Google Earth and Google Earth Premium now include it as a standard feature. Unlocking is not required.
The controls are responsive enough to make you feel like you have a lot of control, and the graphics are realistic. If your aircraft crashes, Google Earth prompts you to choose between quitting Flight Simulator and continuing your trip. To use the virtual aircraft, go to Google's instructions. Using a joystick as opposed to a mouse and keyboard requires a different set of instructions.
Minesweeper
One of the earliest games that Google has translated for play directly on its Search Engine is Minesweeper. In order to identify the numbers in this logic-puzzle video game, players must tap on the squares. But, one incorrect click might set off concealed mines all around the board and result in a game loss. Try out Minesweeper if it seems fun.
Fidget Spinner
The best way to describe fidget spinners in real life is probably as a time-waster rather than a game. You may still play with a fictitious spinner on Google Search despite the fact that the trend has long since passed and the spinners you purchased are presumably lost or damaged. You just need to type "Fidget Spinner", and you can start swiping.
You may select "Fidget and Number" in addition to the fidget spinner, which transforms it into a roulette wheel in its place. The number of numbers may be changed to be as little as two or as high as twenty.
Earth Day Quiz
This hidden Google game, which is unmistakably a quiz game, was created in honour of Environment Day. This game asks you a few questions about your daily routine and way of life in an effort to determine which animal you most closely resemble. Mantis prawns, honey badgers, and sea otters are a few of the creatures you may be.
By entering "Earth Day quiz" and tapping enter, you may play this game, much like the others that are available through Google Search.
Memory Game
Memory games encourage critical thinking, which promotes the development of children's attention to detail. Playing memory games can enhance visual perception. By engaging in memory exercises that require making connections between similar pictures or looking for differences, kids can improve their visual discrimination abilities. Using these mental exercises in your routine is a simple method to improve your mental health.
Fun Facts
A straightforward and engaging cooperative party game called Fun Facts guarantees wild laughter and strange stories about your friends—and you! What is your playing style? A question is posed to all participants… As an illustration, "How long is the ideal nap?" Using their arrow, each participant scrawls their response in private.
After everyone has positioned their response in the middle of the table, all of the numbers will be visible. The ranking must go from lowest to highest. The out-of-order arrows are eliminated.
For the entire team, each arrow that is still visible symbolizes a right response and awards one point for success. After answering the last 8 questions, total your score and enter it in the Record of Legends.
Animal Sounds
Students may learn about the noises that cats, dogs, snakes, chickens, pigs, ducks, frogs, horses, sheep, cows, roosters, lions, turkeys, elephants, donkeys, owls, wolves, dolphins, and other creatures make by playing this game.
Choose the animal that generates the sound by clicking on it after selecting the speaker option in the screen's centre. Before the game is over, players can obtain three wrong replies. If you respond properly, the game will celebrate; if you incorrectly respond, a heart will become grey and a buzzer will ring on the right side of the screen.
Crystal Collect
One of the earliest isometric arcade games, Crystal Castles, was initially launched in 1983. The charming gem-collecting hero confronts a wicked ensemble that includes flying Berthold the Witch, dancing skeletons, talking trees, and crystal balls. Over nine stages and four castles, gather as many jewels as you can to increase your score.
On every level, keep an eye out for a honey pot, which awards you 1,000 points and prevents a swarm of bees from showing up. And be sure to get the magic hat so Bentley may vanquish Berthold and become temporarily completely immune.
Word Ladder
It's a brilliant game for developing reading-related abilities, including decoding, spelling, phonics, and vocabulary. Children are studying the letter-sound relationship when they swap out letters to form new words. This is crucial for them to rapidly recognize known words and pronounce written words correctly.
To accurately spell and decode, you must master this talent. The youngsters may believe they are playing a game, but in reality, they are having fun while honing crucial reading abilities.
Lucky Trivia
You may earn stars, participate in sweepstakes, and even win actual cash prizes in the live trivia game Lucky Trivia Live! This program is ideal for you if you're searching for something new to do or want to brush up on your expertise.
You will receive a series of trivia questions from the app daily, which you can respond to. You might win cash prizes and a ton of stars if you play quickly enough! If you're not very quick, the game will allow you to review the questions and answers, and you can even utilize the live chat feature to ask the app questions or interact with other players.
Magic Door
An interactive adventure driven by Alexa that features original stories is called The Magic Door. When you set out on numerous excursions around a beautiful realm, you may instruct Alexa on the decisions you want to make. Examining the map will provide more information about the area.
Say, "Alexa, open The Magic Door" to begin your journey through it.
Spell it Right
Ask Google to play Spell it Right with you. Spelling words correctly is the game's goal. Before moving on to the next word, you will be given one word that you must accurately spell.
Along with that, the listed games are also the best games to play online and offline, available on Google.
Doodle Champion Island Games.
Hill Climb Racing.
Magic Cat Academy.
Quick, Draw!.
Piano Game: Classic Music Song.
Cover Fire.
All Games: all in one game, ne.
Mob Control.
ABC Kids – Tracing & Phonics.
Colouring Games: Color & Paint.
Sonic The Hedgehog 2 Classic.
Bike Race.
Stickman Warriors.
Angry Birds Journey.
Galaxy Shooter – Space Attack.
Angry Birds Friends.
Mighty DOOM.
Toca Kitchen 2.
Doomsday: Last Survivors.
Boom Karts Multiplayer Racing.
Uno.
GameApp.
Solitaire – Offline Games.
Slither.io.
Swooop.
Interland.
Cartoon Strike.
Tank Rider.
Arcane Legends.
2048.
Top Eleven Football Manager.
The Sims™ FreePlay.
Bowling Crew — 3D bowling game.
Beatstar – Touch Your Music.
Magic Tiles 3.
ZOMBIE HUNTER: Offline Games.
Bubble Pop! Puzzle Game Legend.
Basketball Arena: Online Game.
Modern Strike Online: PvP FPS.
Lost Light.
Bubble Pop Dream: Bubble Shoot.
Jukebox.
Despicable Me: Minion Rush.
Ninja Arashi.
Hill Racing – Offroad Hill Adv.
MMX Hill Dash 2 – Offroad Truc.
Just Draw.
Arena Breakout – Beta.
Gadi wala game 3d simulator.
Gadi wala game Kar driving.
Car Games: Car Racing Game.