Free CIBIL Score Online to Check your Credit Score before applying for Bank Loans at https://www.cibil.com/freecibilscore…
In order to understand your financial status in terms of debt payment and application process, the CIBIL Credit score is used. This report is a mandatory report that is cross-checked by every banking service Loan or EMI provider when providing you with a service or product.
Free CIBIL Score
In this guide, you will learn about the guide on how you can easily get a free CIBIL Score for your Credit report in no time. At the same time, we will also go over the process to assess and check the Free CIBIL Score to know if it can be eligible for loans and EMI applications.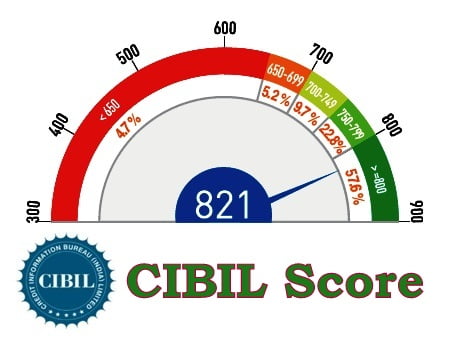 Free CIBIL Score Online
CIBIL Credit Score report can be used for different purposes which mainly include the loan application below is the set of instructions you need to follow.
How to get a Free CIBIL Score Report for Loan Application
Go to CIBIL's official website from here https://www.cibil.com/freecibilscore and then click on the "Get Yours Now" button
This will redirect you to a new page, where you have to provide your personal information such as email, name, government ID, DOB, Pincode, and mobile number along with a password which should meet their password criteria.
After filling in the details click on the "Accept & Continue" button and this will redirect you to a new page "Additional Information Needed" where you have entered the required information.
Here you will have to fill in your address details from the address line, city, and state and also need to mention your gender.
Once you have filled in the additional information, click on the "Accept & Continue" button once again.
On the next page, you will get the CIBIL Credit report for your application and this will also be sent to your registered email address and phone number via SMS. In this way, you will be able to get a free score report on your CIBIL credit report in no time.

Is my CIBIL Credit Score Report good for a loan application or EMI?

You have received your CIBIL Credit report from the above process but you would also like to know if your score meets the criteria to be applicable for loans and EMI. So, make a note of your CIBIL Score report and check the below-mentioned.
Go to https://myscore.cibil.com/creditview from your browser and make sure to log in with your registered ID from the above process
Then on this link's homepage, you can see your CIBIL Score on the left side and on the right side you will also see "Where You Stand" with a different score pattern.
Cross-check your CIBIL Score and find out where it lies in the "Where You Stand" section.
Any score above 750 is considered good enough for an EMI application or Loan but for more assurance, it is suggested that the score should lie between 800 – 900.
If you have to get the lowest CIBIL Score, No worries here we have provided simple tips to improve your Credit Score easily by Effective Ways to Improve CIBIL Score – Get Free CIBIL Score