There's no need to keep looking if you're weary of creating captions from scratch. For each sort of brand and post, we've selected the finest short Instagram captions.
You may use many of these captions in your Instagram promotional materials, whether you want to appear stylish, make a hilarious joke, or come off as sweet. Just be certain that your audience will find your caption to be amusing, intelligent, or just the right bit cheeky.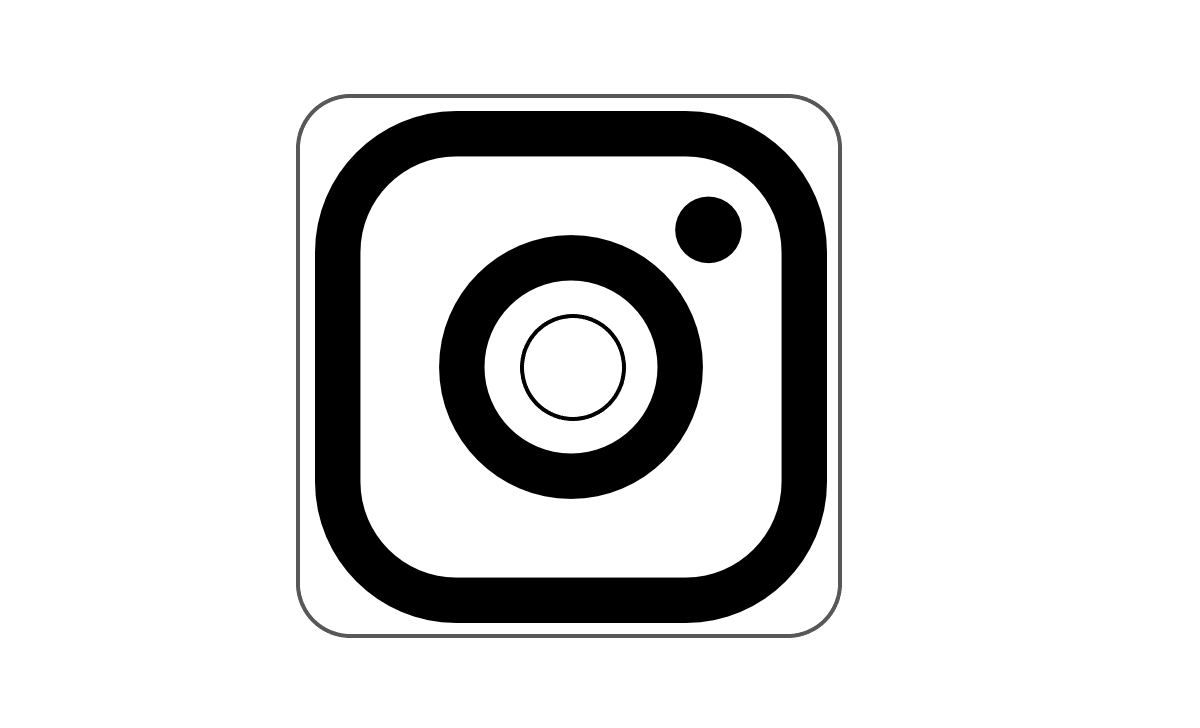 Short Instagram Captions for Selfie Moments
With regard to Instagram and other social media platforms, selfies are practically a given.
You'll inevitably share a selfie now and again.
Ah, a perfectly captured selfie!
If a picture is worth a thousand words, a selfie is worth ten thousand more.
Born to stand out with selfies.
Selfie, selfie, on the wall, who's the fairest of them all?
Rate this selfie from 1-10.
But first, let me take a selfie.
Gracing your feed with this fabulous selfie.
I am not taking a selfie, I am just checking my camera quality.
I don't take selfies all the time, just every day.
Selfie time!
This way, I know how I look.
I must have no selfie control.
Me, myself, and I.
No job is complete until a selfie is posted.
This selfie has its own vocabulary.
Keep calm and take a selfie.
Selfies are genuine confidence boosters!
Dinner time is selfie time.
WARNING: You may fall in love with my face.
I am not a selfie expert.
May your day feel as good as taking this perfect selfie on the first try.
Selfie in paradise
I don't always take a selfie, but when I do…
There is sunshine in my soul today.
I'm here. That's the miracle I've been looking for.
"I'm not a fighter by nature, but, if I believe in something, I stand up for it." (Justin Bieber)
With brave wings, she flies…
I am the princess of my own fairy tale.
Me doing me.
Long time no selfie!
A selfie a day keeps the doctor away!
Short Instagram Captions for That Perfect Smile
When people see your Instagram posts about smiling, it might encourage them to do the same. We particularly appreciate the last one since it serves as a helpful reminder for everyone.
Life is like a mirror. We get the best results when we smile.
Smile at the world, and she'll smile back.
Keep the smile on!
Life is better when you're smiling.
Kill them with kindness and bury them with a smile.
Smile with your eyes.
Be your own reason to smile.
"A smile is the best make-up a girl can wear." (Marilyn Monroe)
Life is better when you're laughing.
Keep a smile on your face and let your personality be your autograph.
She has a fire in her soul and grace in her heart.
I'm wearing the smile you gave me.
Your smile makes me smile.
A smile can change the world.
Short Instagram Captions for Fashionable Moments
My favorite part about this outfit is the invisible crown.
Classy and fabulous!
Dress like you're already famous!
I dress to impress myself.
"Sexy is being confident, independent, and having fun." (Mollie King)
"Beauty without expression is boring!" (Ralph Waldo Emerson)
You're not fully dressed until you sparkle.
I am not trying to be
cool. It's what I am.
Queen of my own world.
Wake up and make-up.
What do you think of this look?
Short Instagram Captions for Foodie Photos
Coffee in one hand, confidence in the other.
Life happens, coffee helps ☕️
Wine + dinner = winner
You can't buy happiness, but you can buy ice cream and that is pretty much the same thing.
Coffee and friends just make the perfect blend.
The only person in the world that I'd share my snacks with.
Tequila may not be the answer, but it's worth a shot.
Drink, eat, be merry, repeat.
Short Instagram Captions for Nature and Travel Moments
High tides and good vibes.
Nature – cheaper than therapy.
Nature never goes out of style.
The earth's music for those who are willing to listen.
"Autumn is a second spring when every leaf is a flower." (Albert Camus)
An escape from the ordinary.
Heading for the hills.
Nature is not on the internet.
Get lost in nature and you will find yourself.
Hike more. Worry Less.
The best view comes after the hardest climb.
What is life but one grand adventure?
Adventure is out there.
Letting nature take its course.
"Keep your love of nature, for that is the true way to understand art more and more." (Vincent van Gogh)
"Every sunset brings the promise of a new dawn." (Ralph Waldo Emerson)
There are no shortcuts to any place worth going.
"If you truly love nature, you will find beauty everywhere." (Vincent van Gogh)
To walk in nature is to witness a thousand miracles.
Another day, another sunrise.
"Look deep into nature and then you will understand everything better." (Albert Einstein)
If you could travel anywhere in the world, where would you go first?
Leavin' on a jet plane 🛫
Guess where I am
Wanderlust
Short Instagram Captions for Vulnerable Moments
I have more issues than Vogue.
One bad chapter doesn't mean your story is over.
Let's just be who we are.
We're all self-conscious. I'm just the first to admit it.
"Beauty begins the moment you decide to be yourself." (Coco Chanel)
All-natural
Be your own kind of beautiful.
I am a simple person with a complicated mind.
"Be yourself, there's no one better." (Taylor Swift)
My life. My choices. My mistakes. My lessons. Not your business.
"Be you, those who mind, don't matter, and those who matter, don't mind." (Bernard Baruch)
Beautiful people aren't always good, but good people are always beautiful.
Just me…
Typical me
It wasn't always easy, but it's worth it.
Everyone has a chapter they don't read out loud.
I may not be there yet, but I'm closer than I was yesterday.
Short Instagram Captions for Cute
Through all seasons and through all time.
Don't give up on your dreams. Keep sleeping.
My fave sound is you snoring next to me.
Here's to a hundred more years with you.
Happiness is watching you do what you love 💗 Hopefully that's me.
I like you more than [food]. And I looove [food].
Wearing a onesie to bed just in case my SO steals the covers again.
Cuddle time with the pup 💞
Just showing off my [item] a little. Be jealous.
Always wear cute pajamas to bed; you never know who you'll meet in your dreams.
You got me like 🥴️
I'd move to [state] for you. And I hate [state].
I have no idea what I was doing before you came around. Sleeping, probably.
No one can touch my books or my tacos 😤
Not me standing there like🧍‍
Don't mind me while I drink my tea 🍵
Did someone say [something you like]? 🏃💨
They say elephants have a perfect memory. So do I when it comes to you.
My pup is the salsa to my whole enchilada.
I hate it when I'm singing a song and the artist gets the words wrong.
MY HEART
Being an adult is like folding a fitted sheet. No one really knows how.
Here's a🥇for being the cutest human to walk this earth.
Me before you:🌱 Me after you: 🌻
Just got that Friday feeling.
Are you a timekeeper? 'Cause time slows down when I'm with you.
I can't see heaven being much better than this.
I'm not lazy, I'm on energy-saving mode.
My pillow is my best friend (sorry, [best friend's name])
A day doing [activity] is a day well-spent.
I don't know who's cuter, me or my reflection?
Being a full-time angel is so exhausting.
With you, everything is twice the fun and half the trouble.
Sweeter than a cupcake.
Put me on your wishlist.
Short Instagram Captions for Wedding
Congrats if you're getting married! Now that your stunning wedding images are ready to be posted, what should the caption read? Here are a few suggestions to get you going.
"The start of forever."
"Worth the wait."
"Finally found my happily ever after."
"You're my best friend — here's to many, many more years."
"I never want to stop making memories with you."
"I promise to love, honor, and cherish you forever."
"I never knew true happiness until I met you."
"Forever and always, I choose you."
"Our beginning."
"Life is an adventure, and I can't wait to embark on this one with you."
"And so the adventure begins…"
"Together is a wonderful place to be."
"Today I marry my soulmate, my partner in life, and my best friend."
"From this moment on, everything changes."
"All I need is you (and some cake). Here's to forever."
Short Instagram Captions for Couples
Even if you haven't exchanged vows with your lover, you should still show them all your affection. Here are some of our favourite captions for couples on Instagram to go with the ideal image.
"Forever and always."
💞💞💞
"Together we make the perfect team."
"Two hearts. One tray of tacos."
"I never want to stop making memories with you."
"You stole my heart, but I'll let you keep it."
"You're my favorite notification."
"The good things in life are even better with you."
"Billions of humans and you're my favorite."
"Some things just get better with age. Like us."
"It's not about finding the person you can live with, it's about finding the person you can't live without."
"The exception to every rule."
"After all these years, it's still you."
"I don't need a filter when I'm with you."
"Tried and true."
Short Instagram Captions for Friends
"Good friends, great memories."
"Besties."
"Friends who laugh together, stay together."
"Friendship isn't a big thing, it's a million little things."
"In the cookie of life, friends are the chocolate chips."
"My sunshine on a rainy day."
"Friends are the family we choose for ourselves."
"Laughter is the sound of friendship."
"Together we can conquer anything."
"The three musketeers."
"Sun? What sun? You guys make every day a little brighter."
"You bring out the best in me. 💞"
"Making life a little sweeter with my girls."
"Like we were never apart."
"Inseparable."
You and me, we are like a small gang!
It is easy to find a friend, but difficult to find a true friendship.
Friends 'till the end.
Always better together.
Your vibe attracts your tribe.
No friendship is an accident.
You are my sunshine on a rainy day.
You drive me crazy, but I love it.
Friendship isn't about whom you have known the longest, it is who came and never left your side.
He's my non-biological brother.
"Friends are medicine for a wounded heart and vitamins for a hopeful soul." (Steve Maraboli)
A sweet friendship refreshes the soul.
Friendship isn't a big thing. It's millions of small things.
Best friends help you to create memories.
Love is beautiful, friendship is better.
"Friendship is a single soul dwelling in two bodies." (Aristotle)
"There's something about childhood friends that you just can't replace." (Lisa Whelchel)
Friends are like flowers, they add color to your life.
"I would rather walk with a friend in the dark, than alone in the light." (Helen Keller)
It's not about who's real to your face. It's about who stays real behind your back.
One smile can't change the world, but your smile changes mine.
Friends are like stars, constantly coming and going, but the ones that stay burn as bright as the ☀️
Short Instagram Captions for Romantic Moments
Swiped right, now it's for life.
You stole my heart, but I'll let you keep it.
Falling in love all over again.
Every day with you is the best day of my life.
Everything is better when we do it together.
Your arms feel more like home than any house ever did.
Home is wherever I'm with you.
Two heads, one heart.
You're my favorite distraction.
"I love you, not only for what you are but for what I am when I am with you." (Elizabeth Barrett Browning)
Some hearts understand each other, even in silence.
"First best is falling in love. Second best is being in love. The least good is falling out of love. But any of it is better than never having been in love." (Maya Angelou)
When you realize you want to spend the rest of your life with somebody, you want the rest of your life to start as soon as possible.
Just the two of us.
Find someone who brings out the best in you
I don't tell you I love you out of habit but as a reminder of how much you mean to me. Us
Summer lovin' happened so fast
Short Instagram Captions for Silly Moments
Silly girls are the best.
I would never let my best friend do anything stupid alone!
Normal is boring for me.
I swear, I'm normal.
"I'm crazy, I'm nuts. Just the way my brain works. I'm not normal. I think differently." (Justin Bieber)
I just love my crazy best friends.
On our worst behaviour.
Good times + crazy friends = Great memories
Nothing to see here, just a couple of weirdos in love.
It was no fun being crazy alone, so we decided to be crazy together.
Can't keep calm when I'm crazy for you.
A good friend might know your wild stories, but your best friend was right there with you.
Short Instagram Captions for Sassy
Alexa, let them know I don't give a —
What's a queen without her king? Historically speaking, more powerful.
Be a little more you, and a lot less them.
We're an acquired taste. If you don't like us, acquire some taste.
Well-behaved people don't make it into history books.
Be sunshine mixed with a little hurricane.
We got 99 problems, but an awesome marketing team ain't one.
Sometimes you just need to do a thing called "what you want."
You can't do epic stuff with bad people. And we got the best in the biz.
It's not called being bossy, it's called having leadership skills.
You did not wake up today to be mediocre.
You're italic, I'm in bold.
A bad attitude is like a flat tire. You can't go anywhere until you change it.
We're entrepreneurs. They call us dreamers, but we're the ones who never sleep.
All of us have the capacity to light up a room. Some when they enter, others when they leave it.
Brains are awesome. I wish everybody would have one.
Common sense is like deodorant. The people who need it most never use it.
You see that? That's my patience leaving.
I'll have you know, I've completed plenty of marathons. [Show 1], [Show 2], and [Show 3], to name a few.
Everyone has that one annoying friend. If you don't have one, then it's probably you.
Above: A photo of me pretending to be listening.
Oh, you sent me an email? Expect a response in approximately never.
Everyone is entitled to be stupid, but some abuse the privilege.
If you like me, raise your hand. If not, then raise your standard.
If you don't succeed the first time, then burn all the evidence you tried.
Underestimate me. That'll be fun.
I like my coffee how I like myself: Dark, bitter and too hot for you.
We move regardless.
People say I act like I don't care. It's not an act.
They say good things take time … that's why I'm always late.
Focused. Intelligent. Motivated. Oh, and cute.
"The question isn't who is going to let me: it's who is going to stop me." -Ayn Rand
It's okay if you don't like me. Not everyone has good taste.
I'm a work of art, showing you the art or working.
I only show up wearing my best and you shouldn't expect less.
You couldn't even outshine my shadow.
Please don't call me; I'm out of your range.
If you're sleeping on me I hope you're tossing and turning.