Telangana Open School Class 10th of SSC Time Table 2018 for TOSS 10th Time Table 2018 with subject wise Annual final public exam dates for October to November Session TS Open 10th Time Table 2018 Subject Wise Exam Dates by Telangana Open School Society….
The Telangana State Department of School Education and Telangana Open School Society is announced the state Open 10th Exam dates 2018 for October to November Session at their official website, and the TS Open School Society has scheduled the TS Open SSC Public Exam Dates 2018 from last week of October and the Public examination tests are closed on 2nd week of November 2018 at all centers across in the state.
We wish to Inform the TOSS SSC and Inter October Public Examinations Tests 2018 are Scheduled from 24th October to 10th November 2018 and the time of Examination are 9:30 AM to 2:30 PM.
According to the Telangana Open School Society announcement the TS Open SSC Time Table 2018 is published from the following table for October Session Exams, all the TOSS class 10th standard students can follow the Open 10th exam dates for annual final public examination tests of Telangana Open School Society SSC October Exams 2019.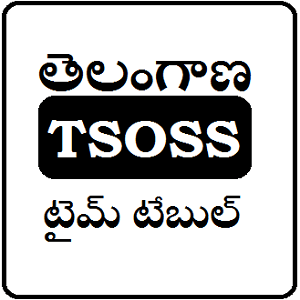 DATE & DAY
SUBJECT & PAPER CODE
24.10.2018, Wednesday
Telugu -205,
Oriya – 233,
Tamil – 237,
Marathi – 204,
Kannada- 208,
25.10.2018, Thursday
English – 202
26.10.2018, Friday
Mathematics – 211
27.10.2018, Saturday
Science & Technology – 212
29.10.2018, Monday
Social Studies – 213
30.10.2018, Tuesday
Economics – 214
31.10.2018, Wednesday
Hindi – 201
01.11.2018, Thursday
Urdu-206
02.11.2018, Friday
Home Science – 216
03.11.2018, Saturday
Business Studies – 215
05.11.2018, Monday
Indian Culture & Heritage – 223
08.11.2018, Thursday
Psychology – 222
09.11.2018,Friday
All Vocational Subjects (Theory)
10.11.2018, Saturday
All Vocational Subjects (Practical's)
All the Telangana Open 10th Students can follow above TOSS SSC Time Table 2018 for October Session Exams and every student can please visit official website of http://telanganaopenschool.org/ for any changes in schedule, we have published the time table based on internet search, and the board will announced official time table Pdf in the TOSS Portal, for more and complete details please download the official notification of TOSS SSC Intermediate Date Sheet Oct Nov 2018
తెలంగాణ స్టేట్ డిపార్ట్మెంట్ ఆఫ్ స్కూల్ ఎడ్యుకేషన్ మరియు తెలంగాణ ఓపెన్ స్కూల్ సొసైటీ వారి అధికారిక వెబ్ సైట్ లో అక్టోబర్ నుండి నవంబరు సెషన్ వరకు రాష్ట్ర తెరువు 10 వ పరీక్ష తేదీలు ప్రకటించబడ్డాయి మరియు TS ఓపెన్ స్కూల్ సొసైటీ TS ఓపెన్ SSC పబ్లిక్ పరీక్షా తేదీలు 2018 షెడ్యూల్ చేసింది అక్టోబరు పబ్లిక్ పరీక్ష పరీక్షలు 2018 రాష్ట్రంలోని అన్ని కేంద్రాల్లో జరుగును.
About the Post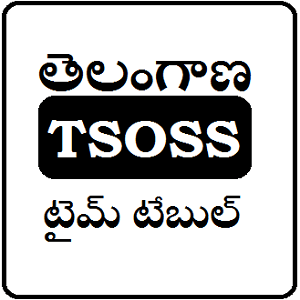 Name of Subject
TOSS 10th Time Table 2018 Telangana Open 10th Exam Dates 2018
Description
Telangana Open School Class 10th of SSC Time Table 2018 for TOSS 10th Time Table 2018 with subject wise Annual final public exam dates for October to November Session TS Open 10th Time Table 2018 Subject Wise Exam Dates by Telangana Open School Society
Author
Publisher Name
Publisher Logo